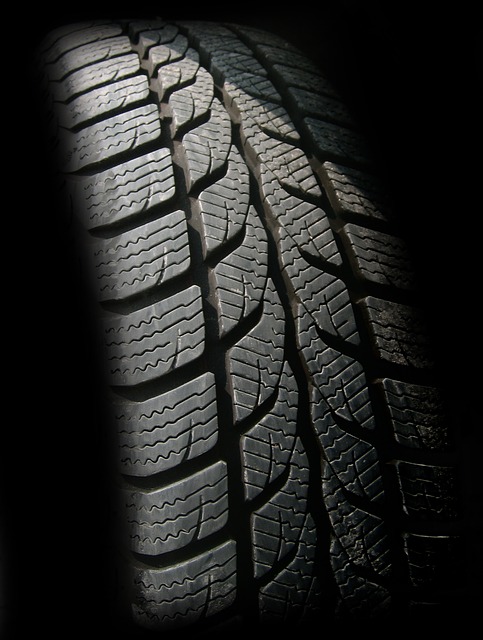 At the same time each year a number of fleet owners ask themselves the same question: "Do I need to fit my vehicles with winter tyres?" This is a very important question to ask, especially as a fleet manager, as there are both advantages and disadvantages to winter tyres. We previously spoke about dealing with damages to your fleet but hopefully with these tyres there will be less of a chance you will need to repair any vehicles.
Recently, FleetNews conducted a survey to find out how many fleet operators actually change their vehicles' tyres for the winter. The survey showed that only 14% of the 281 people asked do, however 26% consider doing the same. Some of the few fleets that adopt tyre changes include ambulance services, British Gas and AAH Pharmaceuticals.
Companies that change their fleets' tyres for the winter usually do so as it is important that their vehicles remain mobile during the winter months, however this doesn't apply to all fleets such as those that consist of just company cars.
The reason why many companies fail to adopt winter tyres is because of how much they cost, but they should really be thinking about their drivers' safety and the consequences of not having winter tyres in the event of an accident.
Drivers are six times more likely to have an accident in the winter months according to tyre specialist Continental, and in 2010 alone over 3 million drivers were involved in accidents while 45% were involved in near misses more than once. Even though tyres designed for cold weather cannot ensure that an accident won't happen they can keep drivers safer compared to standard tyres.
Dave Crinson, national fleet sales manager at Michelin, said: "Cold weather tyres offer significantly improved levels of grip and reduced braking distances in cold, wet conditions as well as in snow and icy conditions. Compared to standard tyres, cold weather tyres can halve stopping distances on snow, potentially giving drivers the chance to avoid an incident."
Meanwhile, the British Tyre Manufacturers Association has published figures showing that cars fitted with cold weather tyres can stop within 35 metres if traveling at 30mph, which is a huge difference when you compare it to the 43 metres it takes standard tyres!
According to the BTMA motorists are much more likely to change their driving style when the roads are snowy or icy but not when damp or cold, and added: "It is potentially these latter road conditions which present the highest risks."
The managing director of fleettyres24.co.uk, Mike Wise, has also discussed the benefits of winter tyres, and said: "They significantly reduce the risk of accident damage, not just in high-speed incidents, but also in the far more common scenario of a driver scraping or denting a vehicle as a result of losing traction while manoeuvring in a car park."
A set of cold weather tyres will cost around £400-500 however this totally depends on the car and make and model of the tyre. A spokesman for Goodyear Dunlop points out that "after initial investment the only cost will be a minimal cost for storage and the cost of switching the tyres."
Some fleet owners don't like the idea of cold weather tyres because it could lead to drivers becoming complacent in adverse weather conditions. For example, Eon's fleet manager, David Graham, said: "Drivers might think that because they have cold weather tyres fitted they don't have to adapt their driving habits."
There is also a worry that spending all this money on British fleets is a waste due to the fact that we do not experience a massive amount of snow or ice each year. In this situation Graham advises: "There is only a limited number of days when the weather is that bad and the sensible thing to do is to advise drivers not to go out." The head of transport provision at Bracknell Forest Council, Damien James, agrees and said: "We're located in the south and the cold weather isn't too bad. But for a large fleet in the north of England or Scotland there are real benefits."
Overall, it's a wise idea to invest in cold winter tyres as not only could they help protect your fleet and your drivers but they could also end up saving you money in the long run as they help prevent accidents. A number of industry bodies and tyre manufactures claim that it is well worth getting winter tyres fitted as they help in all winter weather conditions, so take their advice and keep your fleet safe in the winter!
Photo by Pixabay
The quotes in this article were taken from Fleet News.