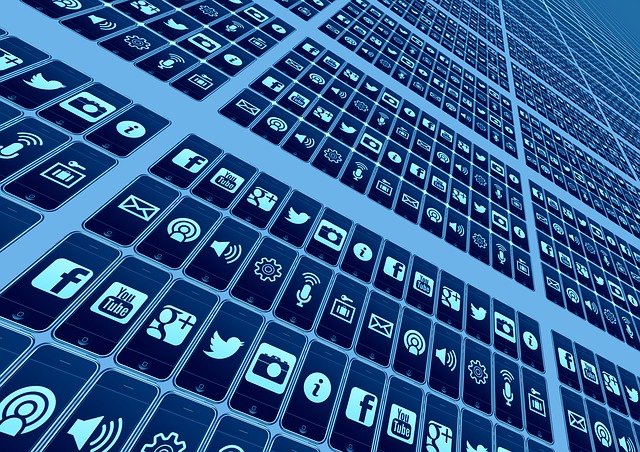 As a business it is vital that people know your name otherwise they are less likely to come to you with their business. Marketing is all about reaching as many people as possible and the best way to achieve this is to create something memorable. As a motor trader it can sometimes be difficult to market your business as it's not exactly the most creative industry; however there are some tips and tricks! We have previously written about how motor traders can make profit and marketing your business should certainly help, so here are some basics for marketing your motor trade business…
Social Networks
Social networking sites can help you get your name and brand out there but don't sign up to them just for the sake of it. If you are using social media sites you must ensure that the content you are sharing is relevant and useful to your customers. As a motor trade business you do not want to be writing about the latest fashion; you must post relevant information that relates to your business.
For quick, spontaneous and fun information or to spread discounts and promotions try Twitter. Make sure you go on your Twitter account on a regular basis to tweet, follow relevant pages and engage in conversations with other traders or customers. Facebook is great for uploading pictures, sharing promotions and keeping people up to date with what you are doing within the company. As with Twitter, try to make sure you share relevant information which will help customers remember your name!
Websites
These days nearly every company has a website so potential customers can find all the information they need quickly and easily. It's important that your website looks professional and is easy to use otherwise it could put customers off. Think about websites that you have used in the past and what you like about them – this will help you when it comes to designing your own.
One thing to remember when it comes to creating a website is that it takes both time and money, so don't expect it to be done overnight. Make sure you are completely happy with everything before it goes live so that your company is represented in the right way!
Blogs & Newsletters
If you have some exciting news at your garage or dealership then you may want to set up a blog on your website so you can share this news with your customers. You can also share links to your blogs on your social media pages so that more customers visit your website.
Newsletters are a great way to remind customers of your business and the great work that you do. Gather together email addresses by asking people to sign up to your mailing list and then send them regular updates about your business. However, make sure your emails aren't too regular as they could eventually become annoying!
Awards & Feedback
Have you ever thought about entering your company for a motor trade industry award? Awards are a great way to promote your business as well as remind customers how good your services are, so the next time you have a spare minute why not search for awards in your industry?
If you don't have the time to enter an award then you may want to try signing up to a feedback website instead. These days a number of websites have feedback centres which allow customers to write about their experiences. Review sites often give you a rating which shows other customers how good (or bad) you are, which is why you need to make sure you monitor them on a regular basis!
Business Cards
Every member of your motor trade business should have a business card on them at all times as they are a great way to give people your information. Furthermore, if you make your business cards eye-catching customers are more likely to remember you the next time they need a service or repairs!
As with websites it's important that your business cards look professional, which is why it's a good idea to come up with a number of designs before choosing one. Don't forget to also shop around when it comes to printing your business cards as there are some great deals out there!
Marketing your motor trade business can help boost sales and brand awareness as long as you do it properly. Make sure you research the best ways to promote your business and put a good amount of time and effort into everything you do and your hard work should pay off in the long run!
Photo by Pixabay