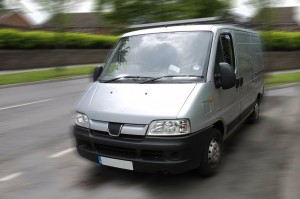 Setting up a courier company is a fantastic idea as internet shopping is becoming more and more popular and deliveries are booming. A few years ago you would have to wait around all day for a parcel if you wanted a receipt but nowadays it is the customer's choice as to where and when the parcel is delivered. Courier companies are becoming more and more reliable and with most companies you can track where your parcel is and when it will turn up. Whether you have years of experience in the industry or just fancy doing something different here are some top tips to help you when setting up a courier company.
1. Plan, Plan, Plan…
As with anything you must begin with a plan. Don't rush into anything before you have every part of the process researched and planned in detail. There is no point thinking that all you need is a vehicle, a phone and storage because if it was that simple then everyone would do it. A lot more needs to go into the planning and preparation of the business. You will need to pay a start-up cost and purchase insurance in case of any loss, damage or theft. There will also be day to day costs for running your business. The courier industry is very competitive so ensure you have a unique selling point to distinguish yourself from your competitors.
2. Your vehicle(s)
You can either buy or lease your vehicles but on top of that, the vehicle must be reliable and fuel efficient. Researching the best vehicles will save you money and time in the long run. If you decide that buying your vehicle is the best option you must take into account the depreciation rate of the vehicle in your business plan and finances.
3. Office space
Whether you are starting a small or large company you will need some office space. For a small business you may want to have your office at home, but first you need to ring the local zoning office to ensure you can legally do so. When renting office space you will need to consider location, cost and size.
4. Equipment
Equipment will need to be provided to drivers such as two-way radios, mobile phones and GPS for their vehicles. Supplies for the office such as pens, envelopes, notepads, computers and computer software will also be needed. Petrol cards are essential as they will help you to track the usage by employees.
5. Marketing
All information about your business including prices should be put into a brochure and handed out to potential customers, however the best way is to speak to people on the phone or face to face. Start researching companies that could use your services and begin making phone calls to see if they are interested. Advertise the business online and in print business directories to get your name out there and attend trade shows to talk to people within the industry or even potential clients.
A website will help you market yourself and once people have heard about you they can turn to the internet to find out more. Websites can be expensive, but you can always build a basic one as long as you make sure all the information your customers may need is on there.
6. Hiring
The hiring process is very important as anyone you employ will be representing the company you created. When hiring people for your company you must conduct a criminal background and credit card check. You will most likely be hiring drivers so check their driving records are clean and if they are using their own vehicle it must be reliable. If hiring staff for the office then guarantee they have suitable experience or qualifications for the job.
7. Delivery options and pricing
It is essential that you decide which types of delivery options you want to offer your customers, such as next day delivery or 3-5 day delivery. You may want to go the extra mile and offer same day delivery for certain products for an extra charge. You will also need to decide which kind of deliveries you want to take such as oversized items, clothes, food etc. You will also benefit if you can seal a deal delivering for a big company or a number of small companies. Parcels of different sizes and weights will have individual prices and the prices will also go up if you are doing a next day delivery. Make sure to spend time working out exactly how much you will need to make per parcel including time, petrol and staff wages.
8. Insurance
In any business there is always the risk of accidents whether in the work place or on the road. Courier insurance is a must and you will need to keep up to date with the renewal of the policy. The office, storage area and staff will also need to be insured in case of any loss, damage or injury.
Overall, if you follow these top tips you should be on your way to setting up your own courier business. However, make sure you spend time researching and looking into everything before rushing into the process.
Photo by Pixabay