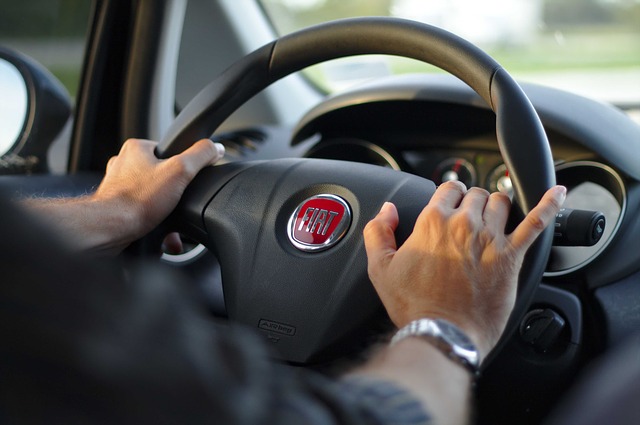 Fleet operators are generally frustrated by grey fleets as even though your employees aren't using company owned cars you still have to spend time managing them. These days companies are required to take on more ownership of their employees, including when they are using their vehicles for business purposes. However, some fleet managers are currently struggling when it comes to managing grey fleets, which is why QuoteSearcher has come up with this handy guide:
What are 'Grey Fleets'?
Put simply, grey fleets consist of cars that are used by your employees in order to carry out their day to day tasks however are not technically owned by your company. A good example of a grey fleet driver is a salesperson that owns their own vehicle and uses said vehicle to travel to business meetings on a regular basis. Grey fleets can therefore consist of a variety of vehicles, vehicles which you have very little control over when it comes to maintenance. Furthermore, the vehicles your employees own may not be environmentally friendly or particularly safe, meaning that it is unlikely you would choose them if you had the option. Even though this may not technically be something to worry about, it still could make your job harder in the long run.
What Responsibilities do Fleet Managers have?
As previously mentioned, even though grey fleet vehicles are not company owned this doesn't mean that you can forget about them. In fact, this year the Health and Safety Executive (HSE) published a report stating that business owners need to take more responsibility when it comes to grey fleet drivers in order to protect both them and other road users. As a business owner you will most likely already have both employers and public liability insurance, however if your employees are driving dangerously while out on business your policies could become void. This is why business owners have been reminded recently that they need to provide regular training to grey fleet drivers in order to ensure they are adhering to Health & Safety regulations.
Business Driving and Accidents
Andy Phillips, Director of the Health and Safety Executive, recently published a statement reminding business owners of the dangers associated with business driving. He said: "Business driving is the foremost occupational hazard with over 30% of road deaths attributed to work-related activity each year. However, we are finding many companies still do not have appropriate policies in place that have been correctly communicated to employees.
"Furthermore, there is often little or no visibility over employees using their own vehicles, so it is often impossible to know whether they are driving legally. Companies should not turn a blind eye or overlook the obligations the law places upon them regarding the management of owned or grey fleet vehicles. By better managing risk and achieving high levels of legal compliance, it is possible to enhance employee safety and wellbeing, protect corporate reputation and operate a responsible fleet."
Managing Grey Fleets
One of the most important parts of managing grey fleets is arranging regular safety training for all your staff members. This should be carried out at least every quarter in order to ensure your grey fleet drivers are aware of any changes to Health and Safety regulations. It is of the utmost importance that you also ensure both you and your employees are covered with appropriate car and motor fleet insurance, otherwise you could end up having to cover the costs if one of your employees is involved in an accident.
The biggest issue with grey fleet drivers is that they do not always remember that they need to cover their vehicles for business use as well as commuting and personal use. Unfortunately, if your drivers fail to acquire the correct level of cover not only are they vulnerable during their business journeys but they are also putting your company at risk.
Photo by Pixabay