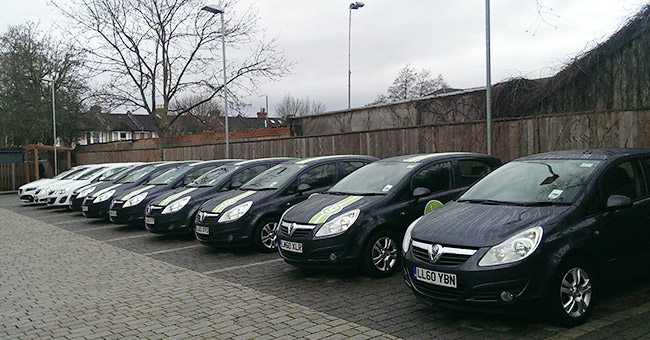 When you compare modern fleets to those twenty years ago you will see how much they have changed in just a short period of time, so what does this mean will happen in the next twenty years? Already, we are seeing a number of motor manufacturers experimenting with driverless technology, meaning that in the future fleets could be extremely different.
However, running a fleet of vehicles isn't just about maintaining the vehicles themselves, but also the people that use them. This is why an increasing number of motor fleet managers and operators are investing in new technology that will provide statistics concerning the use of each vehicle in their fleet, which in turn they can use to reduce costs and emissions. Recently, Gerry Keaney, chief executive of the British Vehicle Rental and Leasing Association (BVRLA), discussed how he felt the fleet industry would change in the future. He said: "Technological advancements will continue to generate the most important developments within the fleet sector for many years to come.
"These developments are going to transform fleets in terms of both their efficiency as well as the cost savings that they can make. And these innovations are taking many different forms and will affect everything from the way managers operate their fleet to the vehicles that are used in it. Indeed, the evolution of driverless cars has the potential to revolutionise how workers utilise their time getting between destinations." One way that fleet managers are already saving money is by installing telematics systems into their fleet vehicles in order to reduce motor fleet insurance costs.
However, this is not the only way in which fleet managers are changing their fleets, as pointed out by Gary Killeen, fleet services commercial leader for GE Capital UK, who added: "We've discovered that fleet decision-makers envisage some of the ways that cars provided by companies will change – with greater interest in shared company car schemes and more use of pool cars. The impetus for these developments is likely to come from continuous efforts to make each company car as productive as possible. Of additional interest is that some alternatives to the company car are perhaps being given more consideration than in the past.
"While it appears a public transport-only travel policy is not considered viable, alternative travel methods such as rail and air, as well as home working and ongoing advances in teleconferencing technology, may have a greater part to play in organisations meeting important objectives such as minimising their carbon footprint and reducing fuel costs." Even though fleet managers will be implementing a number of changes over the next few years, there is no denying that one of their biggest priorities will be reducing carbon emissions and the subsequent fuel costs.
For example, Richard Bunn, founder and managing director of Bedfordshire-based van leasing business White Hot Vans, said: "Both the car and van markets for manufacturers are driven by innovation in space and connectivity, as well as the all-encompassing requirement to reduce emissions and improve fuel economy. It is demanded by government but expected by fleets as a way of future-proofing their tax position.
"In the commercial vehicle market, the latest vans have greater cubic capacity but with no increased footprint. A business can downsize and reduce costs as well having lighter engines with reduced emissions for the same output, and I expect this to gain momentum in the future." Meanwhile, Selwyn Cooper, head of business sales at Volvo Car UK, said: "Cost reduction and value for money will remain the biggest drivers of fleet policy in the future. And this will remain the case even as the economy continues to grow. But alternatively fuelled vehicles that emit extremely low levels of CO2 and deliver high levels of fuel economy will become an increasing part of the modern fleet mix."
With so many big names in the fleet industry already coming up with ways to improve their fleets it's likely that we will see some big changes in the sector in the near future. Furthermore, pressure from environmental groups and the government will streamline many fleet managers' efforts to reduce emissions and therefore the cost of road tax in their fleets as soon as possible.