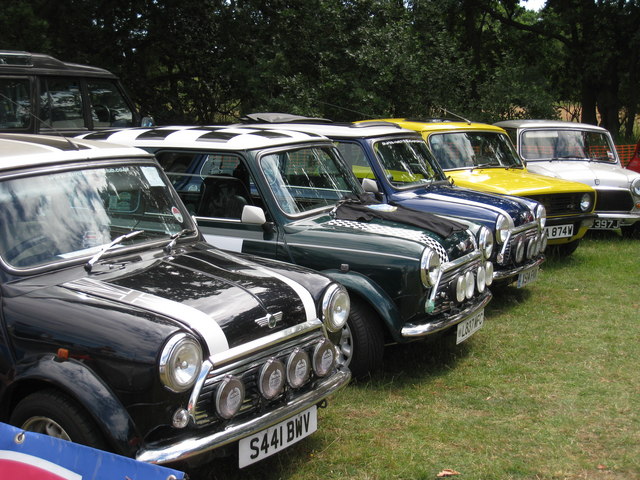 These days it's not uncommon for households to own two or more vehicles, however if you have a large family, or a real passion for cars, you could end up having three or four vehicles all at the same time! This is why an increasing amount of families are investing in family fleet insurance policies, covering numerous vehicles all under one policy, saving them time and paperwork.
Having one fleet insurance policy covering two or more vehicles means you will be safe in the knowledge that all your vehicles are protected, and if you ever have any issues you only have to contact one insurance provider to make a claim. Furthermore, some families have found that investing in a family fleet insurance policy has saved them money, so it's always a good idea to check if it can for you too!
At QuoteSearcher, our partners provide family fleet insurance policies that cover a wide range of vehicles, so whether it's cars, bikes, 4x4s or even minibuses, you can find a policy that is right for you. All you have to do to find your next family fleet insurance policy is fill out our simple online quotation form, so make sure you do it today!
Who can Family Fleet Insurance cover?
Family fleet insurance policies are much like multi car insurance policies in the fact that they cover numerous drivers and vehicles under one policy. The difference however is that family fleet insurance policies can generally cover a larger amount of vehicles than some standard multi car insurance policies.
As our brokers have spent years working in the fleet insurance industry they can find family fleet insurance policies for even the most unorthodox combination of vehicles, or families that have previously struggled to find cover. If you have any further queries make sure you get in touch via our Contact Us page and we will be happy to help.
Can your Partners offer any extras?
As QuoteSearcher works with a wide range of specialist fleet insurance brokers our customers often find they are offered extras such as breakdown cover, EU cover, or courtesy cars. Naturally, the extras you will be offered depends on the type of family fleet insurance policy you require and the insurance provider you choose.
If you require extras such as legal protection or lost key cover to be included in your family fleet insurance policy, please let us know and we will pass this information on to brokers. Our job at QuoteSearcher is to help each customer receive the right policy for them, so always feel free to ask us for more information or advice!
Photo by Oast House Archive / CC BY-SA 2.0