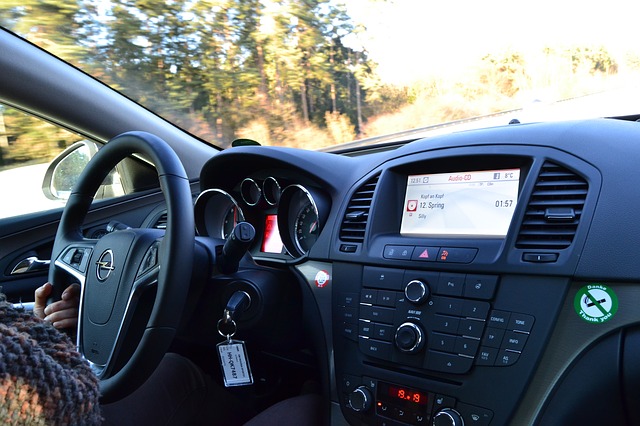 The smooth running of a fleet not only relies on the organisational skills of fleet operators and managers but also the drivers of each and every vehicle. Without the help of your drivers, you may not be able to implement new cost and fuel saving measures or understand other ways in which you can improve your fleet in general. Therefore, it is important when running a fleet of vehicles that you not only care for the cars but also their drivers, and here QuoteSearcher shows you how:
Different Types of Drivers
The types of drivers that will regularly use the vehicles in your fleet will depend on the type of fleet you run. For instance, if your fleet caters to office workers then it is likely you will have a range of saloon cars that will be driven to and from different offices across the country. At the same time, if you own a fleet of commercial vehicles generally used for trade purposes then it is more likely your drivers will travel shorter distances however will carry more goods with them. In order to make the lives of your drivers easier the first thing you need to do is understand what they use your fleet vehicles for and then adapt your management strategy to accommodate them. Not only will this make them happier on each of their journeys but you could also save money and reduce maintenance time on your vehicles.
Helping Fleet Drivers
In order to properly understand the needs of fleet drivers you need to have regular communication with them, which can be difficult as most will have busy schedules. This is why Chevin Fleet Solutions recently suggested that fleet managers should invest in online portals that drivers can use to log data such as personal details, mileage, and any risks they feel should be addressed within your fleet. Ashley Sowerby, managing director of Chevin Fleet Solutions, said: "There are a wide range of tasks involved in the day-to-day running of fleets that employers increasingly want to delegate to drivers, effectively empowering them to manage their own fleet needs.
"This is a general strategy that makes sense for everyone. It removes workaday tasks from the fleet manager and enables drivers to update and record information at a time and place convenient for themselves. Many of these tools have been offered in the fleet software sector for some time but we have noticed that they are now being viewed as an essential part of closing a deal. Their value is increasingly obvious to employers. Drivers often like to spend quite a lot of effort arriving at exactly the new vehicle configuration that they desire but this can be frustrating and time consuming for fleet managers. Being able to provide an online portal where they can 'play' with the vehicles and options available within their choice list is a definite advantage."
Handling Driver Issues
Unfortunately, by opening yourself up to communication from your drivers you will also face an increase in complaints or negative comments. However, even though this means you will have to spend more time adapting and optimising your fleet it also means that in the long-run your fleet will benefit. For example, your drivers could complain that your cars are not well maintained or that certain vehicles have mechanical issues. Having this knowledge will enable you to solve the issues within your fleet, ultimately helping both you and your drivers. In order to deal with complaints from drivers it is important that you log all the information you receive as well as what you have done to resolve these issues. Not only will this ensure that you are tackling each problem within a reasonable amount of time but it could also help if you need to claim on your fleet insurance to pay for repairs.
Benefits for Fleet Operators
Managing a fleet of vehicles is never easy, however with the help of your drivers you could find day-to-day tasks becoming a lot more manageable. By asking your drivers to provide you information concerning their journeys and the vehicles in which they travel in, not only will you be able to quickly deal with any issues but you will also be able to decipher ways in which to save money. Eventually, you could even find yourself being able to invest in new vehicles on a more regular basis knowing that between you and your drivers they will be well looked after!
Photo by Pixabay