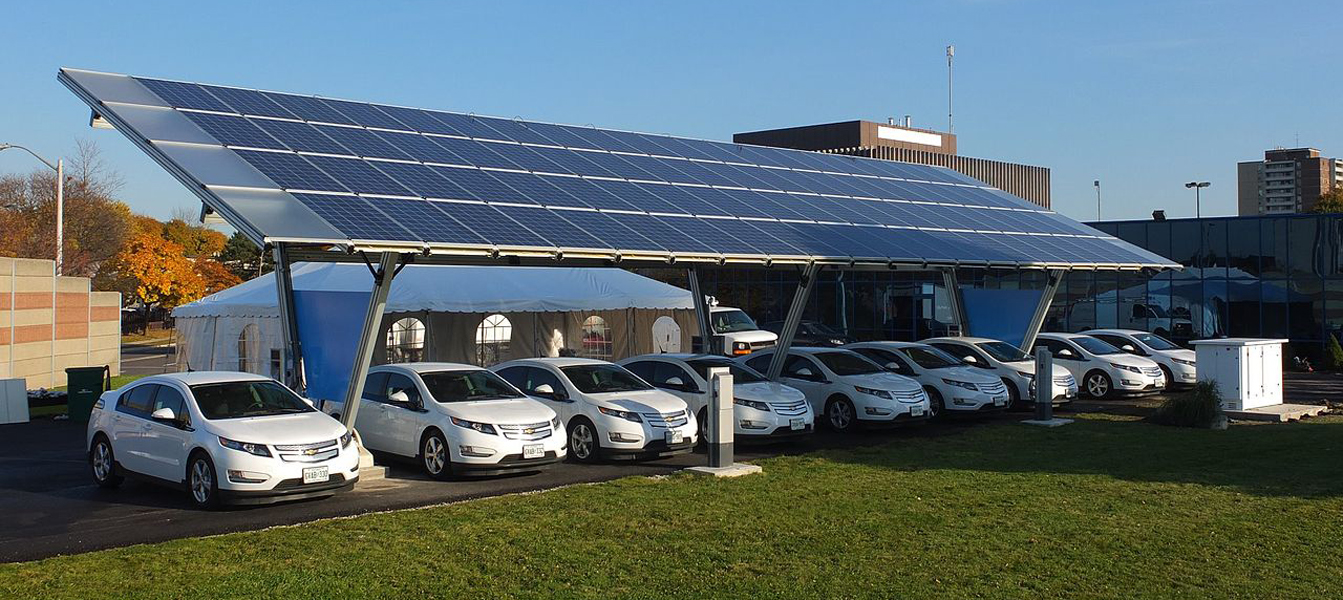 Sustainability is a huge buzzword in the fleet industry right now as over the past few years fleet managers and operators have been implementing numerous pieces of new technology into their fleets in order to reduce emissions. Reducing the amount of fuel used in fleets is not only beneficial to the environment but can also help fleet managers save money, ultimately providing a win-win situation. This is why each year fleet organisations that have gone over and above to include sustainability features in their fleets are honoured at the Fleet Hero Awards, and here we look at this year's event:
The Fleet Hero Awards
The Fleet Hero Awards are relatively new; in fact the ceremony was only created nine years ago, however last year twenty five notable organisations were rewarded for their work in the fleet industry. According to the official Energy Saving Trust Fleet Hero Awards website, the awards were created not only to recognise those that have actively reduced the carbon footprint of their fleets but to also provide a networking opportunity for fleet decision makers where they can discuss ways to improve their fleets. At the moment there are a number of products on the market which all claim they can help reduce fleet emissions, however it's difficult to decide which one is right for each fleet. This is why events such as the Fleet Hero Awards are so beneficial, as they enable fleet managers to advise each other on what they think works best and how to go about implementing new technology.
Last Year's Winners
Last year's Fleet Hero Awards were attended by a number of key players in the industry and some notable names won awards. Last year's winners were:
• Best Public Sector Fleet sponsored by BT Fleet: Environment Agency
• Best Business Sector Fleet sponsored by Lombard Fleet Solutions: Red Bull Company
• Plugged-in Fleets Award sponsored by EDF Energy: Urban Planters London West
• Grey Fleet Management sponsored by Enterprise Rent-A-Car: City of York Council
• Business Mileage Management sponsored by Route Monkey: London Borough of Croydon
• Smarter Driving sponsored by BMW: Job Worth Doing Ltd
• Industry Supplier Award: Ford Motor Company Ltd
• Transport Solutions Innovation – Supplier of the Year: Gnewt Cargo
• Innovation in Car and Van Manufacturing: BMW UK
• Innovation in Fleet Services and Systems: GreenRoad
• Innovation in Fleet Management: Commercial Group
• Leadership: BT Fleet
• Commercial Vehicle Management: O'Donovan (Waste Disposal) Ltd
Applications for this Year's Awards
This year's Fleet Hero Awards is held on the 27th November at the Institute of Directors of London, and along with the regular awards there will be two new ones: the Ultra Low Emission Vehicle Manufacturer award and the Individual Achievement award. Discussing this year's awards, chief executive of the Energy Saving Trust, Philip Sellwood, said: "Innovation will be at the heart of our new-look Fleet Hero Awards. We want to hear about organisations that have taken innovative approaches to their fleets which not only cut carbon emissions but also helped save money. This is the ninth year for the awards and they continue to go from strength to strength. The two new award categories reflect how the Fleet Hero Awards are evolving and developing alongside the latest industry trends and innovation."
The categories for this year's awards are:
• Best public sector fleet
• Best business sector fleet
• Plugged-in fleets
• Grey fleet management
• Eco-driving
• Innovation and technology
• Transport solutions supplier
• Ultra low emission vehicle manufacturer
• Commercial vehicle management
• Individual achievement
To apply for an award, organisations need to visit the Fleet Hero Awards website and explain in 250 words why they feel they deserve to be recognised. The closing date for applications is Friday 15th August 2014, and if successful organisations will be notified by Tuesday 26th August and will then be required to provide a more thorough application.
Here at QuoteSearcher we are proud to see that so many companies and individuals are being supported for their work on reducing carbon emissions. We wish everyone who applies for this year's awards the best of luck and will be eagerly awaiting to hear which organisations have been shortlisted for awards.
Photo by Mariordo / CC BY-SA 3.0