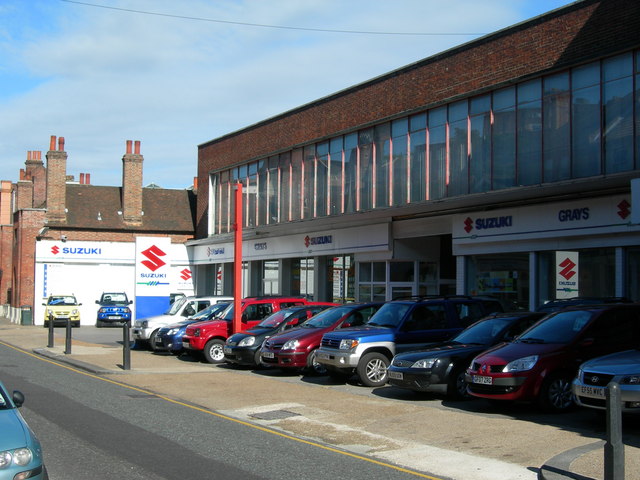 In the UK we have cold winters, wet springs, windy autumns and mild to warm summers. The weather also has a big effect on the UK markets, which businesses need to take into account when it comes to their strategies. In general, the behaviour of most individuals changes during the summer months as they are more inclined to spend time outdoors and schools are closed. So how does all this affect motor traders? QuoteSearcher explains:
Beware of Summer Budgets
When you think of the word 'summer' the next word that will probably pop into your head is 'holiday' because during the school holidays most families plan their annual trips. This means that car dealers often see a decrease in business from families during the summer holidays as they have already spent their budgets. However, once September comes around you may start to see more families looking to invest in vehicles in time for the new school year, especially if they have a young child who is about to start school. Due to the fact that families are less likely to buy vehicles in the hotter months you should be careful when it comes to how many family cars you stock up on as it may be better to wait until September when there is more demand and the new number plate comes out.
Stock up on Convertibles
Even though June, July and August aren't the best times to sell large family cars, convertibles are generally more popular during this time period. One of the great things about warm weather and sunshine is that it can make the vehicles on your forecourt look even more tempting without you having to put much effort in. It may therefore be an idea to rearrange your forecourt during the summer months so that sports cars are more prominent and large family vehicles are moved towards the back. Don't forget to put the most eye-catching vehicles you own up front, such as those painted in bright colours or that have expensive alloys. Customers are more likely to stop by on a nice warm day if they see something in your forecourt that catches their eye, so make sure you put your best tyres forward!
Summer Service Deals
As previously mentioned, most people don't have much cash to spare during the summer months as they are saving for holidays; however this doesn't mean you need to see a decline in business. We are expecting a particularly hot summer this year, which means that most people will want to make sure the air conditioning in their vehicles is working properly. Unfortunately, if they haven't used their air conditioning in a while they may find that it needs to be recharged which can often be expensive. This is where you can come in – offer your customers competitive quotes for air conditioning recharges and you should see a stream of people visiting your garage over the summer months. You should also mention recharging your customers' air conditioning units when they come in for an MOT or service – if it's a hot day then they're more than likely to say yes!
Make the most out of Weekdays
As a motor trader your busiest days are usually towards the end of the week, however during the summer months you will start to see more customers visiting you on weekdays. As schools are closed during the summer months, people tend to take more time off work which means they are able to book their MOTs and services during the week instead of on the weekends when they are taking part in summer activities or making the most out of the sunshine. Make sure you have enough staff to cover you during the weekdays if you are seeing an influx in business, otherwise you could end up struggling. Don't forget to also ensure that everyone who is working during the week is fully covered on your motor trade insurance policy otherwise they won't be able to help out during busy periods!
As with most businesses, when summer finally arrives in the UK motor traders need to adapt their strategies in order to make sure they are meeting their customers' demands. By ensuring you are ready for the summer you will set your business up for autumn and winter and will be able to stock up on new vehicles when the new number plate comes out in September.
Photo by Danny Robinson / CC BY-SA 2.0