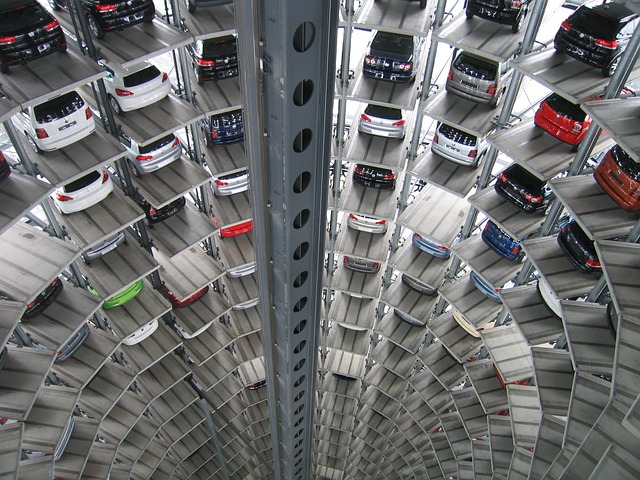 With the fleet industry being so lucrative in the UK a lot can happen in just a short period of time as key players make new deals to streamline their businesses and cut costs. At QuoteSearcher not only do we help our customers find low cost fleet insurance quotes but we also regularly provide our readers updates on everything to do with the fleet industry so they can apply best practices to their fleets and stay one step ahead of their competitors. This month there are reports that the vehicle finance and contract hire specialist Sinclair Finance and Leasing has signed a new deal with the supply chain giant Fleet Assist.
After winning the new contract against a number of competitors, Vincent St Claire, commercial director, Fleet Assist, said: "Both Sinclair Finance and Leasing and Fleet Assist have complementary growth plans. Fleet Assist is looking to further enhance its marketing-leading network of independent and franchise garages and we also have exciting plans to expand our service booking call centre." From now on Fleet Assist will manage services, maintenance and repair work for the three thousand cars in Sinclair Finance and Leasing's fleet. Under the new contract Fleet Assist will also be providing an out-of-hours services to Sinclair in order to ensure that all the vehicles in their fleet remain on the road.
Kerry Thomas, director of Sinclair Finance and Leasing, said: "We operate nationally and our fleet size is growing. We therefore required a best in class garage network providing full national coverage, and a network management company that is proven to deliver service, maintenance and repair solutions to customers. Fleet Assist delivers not only a national network of garages, but critically highly competitive terms coupled with unique data warehousing and analysis capabilities delivering the highest service standards with quality management and performance monitoring. We look forward to a long-term strategic partnership with Fleet Assist during which we anticipate adding further services from its portfolio as the relationship develops."
In other fleet business news, TrustFord Business Solutions has launched their new campaign offering new or small businesses free livery for their fleets. Alan Maloney, TrustFord Business Solutions sales development director, said: "Whether it's just one car ferrying a salesperson to a meeting, or a hundred vans delivering products, a fleet plays an integral role in any small business. Managing these fleets can be costly and when setting up a new business, it's a component that is often overlooked.
"To help our small business customers get a head start in their fleet management, we want to offer entrepreneurs just setting off, or those looking for a fresh start, the opportunity for TrustFord to take care of this important first step. We're looking forward to supporting our customers along their rebranding journey, as we rebrand ourselves." As part of their rebranding strategy not only are TrustFord offering free livery for small or new businesses, but they have also created a team of specialists which will advise fleet managers on how to reduce the cost of running fleets and reduce risk.
Finally, it has been announced that the home assistance specialist HomeServe has recently teamed up with the vehicle remapping experts Viezu Technologies to save fuel across their fleet. Viezu has helped HomeServe install their BlueOptimize technology into their fleet which can reduce the cost of fuel by up to fifteen per cent. Jadon Silva, HomeServe's director of procurement, said: "I am very proud of the initiative we have introduced with Viezu. Not only have we been able to make significant reductions in our vehicles emissions, we expect to cut fuel costs by 15%.The introduction of this technology into our fleet of vans represents both an opportunity to protect the environment whilst also ensuring the fleet continues to operate to its maximum capability."
Alasdair Maclachlan, operations director at Viezu Technologies added: "The challenge for us was installation because HomeServe's vehicles are spread across the whole country rather than being kept at a number of depots. Using our team of field based installers and our dealer network we have been able to provide a cost effective and most importantly for HomeServe flexible installation solution." As usual, those working in the fleet industry are coming up with new and innovative ways to save money and offer their customers optimum services. For more information on the changes in the fleet industry make sure you keep reading QuoteSearcher's blog!
Photo by Pixabay