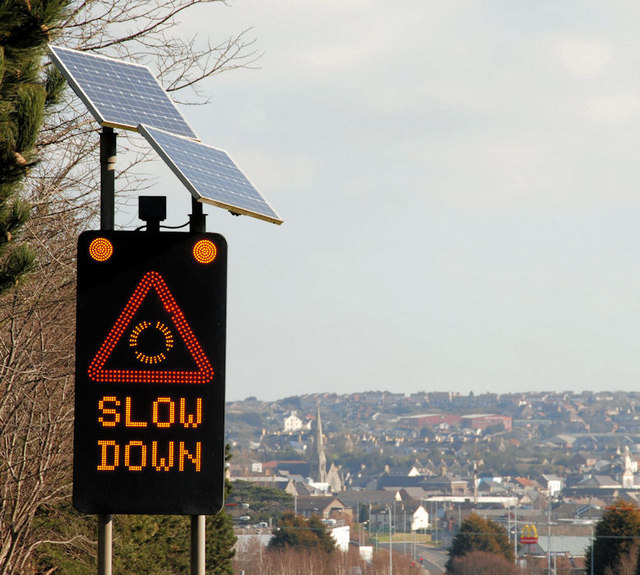 Earlier this week the road safety charity Brake published a new report consisting of a number of case studies which prove that putting fleet safety first is extremely beneficial for both fleet operators and those that use their vehicles. Fleet safety is becoming more and more important to businesses as not only does it protect employees but can also help save money, so here QuoteSearcher looks at Brake's report in more detail:
What is Brake?
Brake is an international road safety charity which was established in 1995 and has the motto "Stopping the carnage, supporting the victims." Over the past two decades Brake has campaigned to improve road safety across the world, particularly in the UK and New Zealand where their main offices are. Mary Williams OBE set up the charity in order to help those that have been bereaved or injured by motor accidents, and over the years has gained support from a number of companies, schools and the emergency services. Fleet management companies in particular work closely with Brake in order to improve road safety and reduce the amount of deaths and injuries caused by motor accidents. Brake currently has thirty five employees and over one thousand volunteers worldwide.
Brake's New Report
In 2013 Brake held the Brake Fleet Safety Forum where a number of experts in the fleet industry presented their case studies explaining different ways to improve fleet safety. Those that presented their case studies included:
• Neil Physick, Ingersoll Rand, on developing a proactive risk management policy
• Mike Watson, Shell, on driving road safety improvements worldwide
• Andy Price, Zurich Risk Engineering, on overcoming management barriers
• Jo Pearce, Allied Bakeries, on managing driver behaviour and efficient journey planning
• Mick Heduan, Crossrail Logistics, on protecting vulnerable road users
Brake's new report consists of all of these case studies and is named 'Going the Extra Mile: Advanced Road Risk Management'. The report is available for free for members on the charity's Fleet safety Forum, while non-members can purchase the report for five pounds.
The Importance of Fleet Safety
After publishing the report, Brake's research and information officer Laura Woods said: "Managing road risk effectively means constantly reassessing your priorities, and learning from your experiences and best practice. We applaud the organisations featured in this report for their proactive, determined approach and impressive results, and hope this report will inspire more fleet managers to 'go the extra mile' for fleet safety in their organisations."
Paul Holmes, strategic account director, risk, at FMG, who have supported the creation of the report, said: "The development of an holistic risk reduction programme is something all fleet operators should strive to achieve. Over the years FMG, as one of the largest independent incident management companies in the UK, has seen fleets significantly reduce their incident rates and therefore their cost base, through holistic and well communicated risk reduction programmes. This type of incident reduction is clearly demonstrated in the work that Ingersoll Rand and FMG have done together. If all fleets adopted this approach the roads would be a safer place."
Improving Fleet Safety
Along with acquiring Brake's new report, fleet managers can do a number of things to improve fleet safety. For example, you can provide regular training for those that use your fleet vehicles in order to ensure that they are adhering to driving laws and know how to handle tricky situations while on the road. You should also ensure that your fleet insurance policy is fully comprehensive and covers everyone who uses your fleet vehicles so if something does happen while they are on the road they are protected. Finally, it is important for fleet managers to work with charities such as Brake and others in the industry in order to ensure that road safety is always a high priority for MPs across the country. By focussing on ways to improve the safety of everyone on the road not only will your business benefit but there will be much fewer deaths and injuries caused by road accidents.
Photo by Albert Bridge / CC BY-SA 2.0