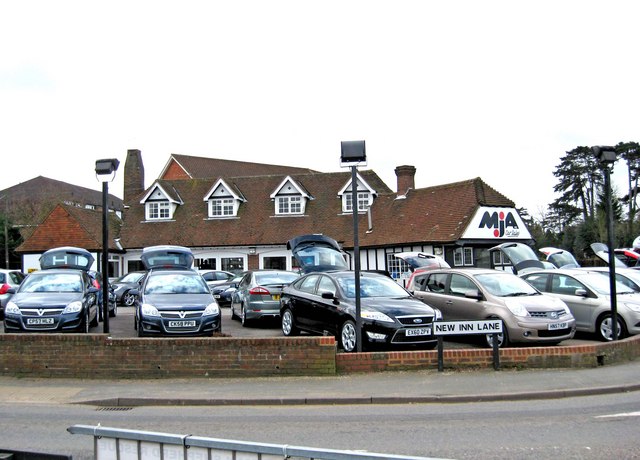 Those that work in the motor trade industry including fleet managers and operators will be happy to hear that for the twenty seventh month in a row new car registrations have increased in the UK. Furthermore, it's not just individuals that are purchasing new vehicles but also businesses, which means that fleets are growing across the country. The Society of Motor Manufacturers and Traders (SMMT) released figures earlier this week stating that during the month of May new car registrations increased by 7.7 per cent to 194,032 which is the highest amount since May 2004.
Looking at the figures in more detail, it's clear to see that new car registrations are increasing across the board, meaning that many people are feeling confident about the future of the UK's motor industry. Private individuals buying new vehicles increased by 7.7 per cent last month, while sub-25 business registrations grew by 26.8 per cent to 7,619 units and fleet registrations increased by 6.5 per cent compared to May 2013 with a total of 95,702 units were registered.
Discussing the figures, Mike Hawes, chief executive of the SMMT, said: "The new car market has now grown in every month since March 2012 – the longest period of growth on record and a reflection of the UK's ever-improving economic conditions. Over the past 27 months, increasingly confident consumers have been drawn to some fantastic new products, attracted by innovative technologies, improved fuel economy and competitive deals helping make a new car more affordable. With SMMT forecasting an overall rise of around 6% over the year, the coming months should see some levelling off in growth rates as underlying demand stabilises."
The accounting specialist Deloitte has also commented on the news as they believe that it signals a bright future for the UK car market. David Raistrick, UK automotive leader at Deloitte, said: 'This welcome news not only provides confidence for the UK car market, it also supplies lustre to what are otherwise disappointing growth numbers in the European market. Whilst European commentators have highlighted the consecutive months of growth achieved in the overall European market, the UK's double digit improvement has been camouflaging the lower levels of recovery being achieved in the major German and French markets.
"What may cause some concern is the level of manufacturer and government support required to achieve such modest growth in these European strongholds. The normal expectation would be that as more new cars are sold, an increasing number of nearly new used cars would come back into the market with the result that residual values would be driven lower. However, the largest increase in the UK car parc for 10 years has allowed for growth in both new and used markets with the result that there are now over 430,000 more cars on the road than at the end of 2012 and the average car age has now increased to 7.7 years.
"At the same time, sales of 2-5 year old cars have also increased significantly, with the first quarter of 2014 showing the highest used sales since 2009. This has contributed to residual values remaining strong. If residual values are to remain unchanged, we need to see the strong nearly new market continuing through 2014." Even though the European car markets are not performing as strongly as the UK's, it is not currently believed that it will have a detrimental effect on the industry. Furthermore, sales of hybrid and electric cars have been increasing, which means that the motor trade industry should diversify in the near future.
Those that work in fleets may therefore want to consider investing in new vehicles in the near future, especially as vehicles are retaining their values for longer. However, at the same time it is important to remember that fleets should always meet demand, meaning that if you already have a sufficient supply of good quality vehicles you may want to wait a few months to see if the market remains strong. Even though the going is good now, investing in new fleet vehicles requires a considerable amount of time and money, and you will also be required to update your fleet insurance policy if it doesn't cover new vehicles.
With summer fast approaching it will be interesting to see whether the UK's car market remains strong as businesses generally experience a slump in sales during this time. As always, QuoteSearcher will keep our readers updated with any news that could affect fleet managers and the motor trade industry.
Photo by P L Chadwick / CC BY-SA 2.0