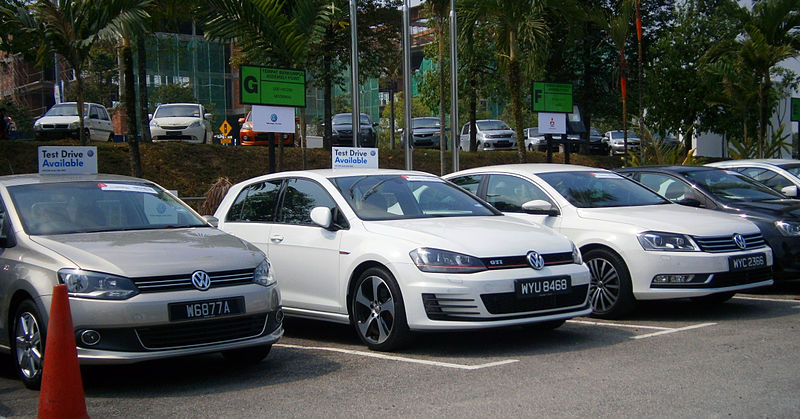 During the process of buying a car a test drive can be one of the biggest determinants of whether or not you eventually splash the cash. Customers know this just as much as motor traders, so those twenty or thirty minutes where you take the car for a spin are critical to making a sale. Some dealers prefer to accompany customers on a test drive, while others will take the car out themselves: it all depends upon your motor trade insurance. However, if you have a chance to show your customer the ropes, how should you go about a test drive?
Cover the Basics First
There will probably be hundreds of features which you will want to show off to your customers during a test drive, but keeping things simple to start with can be much more effective. Everyone has had the experience of a clunky gear change, a spongy clutch or underactive brakes, so emphasise the smooth running of the basics before moving on to anything more technical.
It's especially important to make sure your gear changes are super-smooth if you're taking passengers out for a test drive. We all make mistakes, but if you can feel a dodgy change it will be felt ten times more strongly by your passengers, particularly if they're sitting in the back.
Plan Your Route Well
Most garages have a standard test drive route which they take customers on which is much better than simply letting the wind take you wherever you please. The right test drive route should encompass a number of different kinds of roads and show off the best features of the car.
Ideally, you'll want to show off a mix of urban driving, country lanes and dual carriageways or faster roads. It's usually best to avoid motorways though because it can take a lot of time to get to and from any particular junction. With good route planning, you'll have about a twenty minute loop and lots to talk about, especially if you can avoid the traffic!
Focus on Efficiency
At the moment one of the biggest selling points for any car is its efficiency, and if you have efficiency figures in your head you can really impress your customers. Using the efficiency numbers on the display can also help you demonstrate that the car actually is (or is nearly) achieving the manufacturer's predicted efficiency levels. This is especially advantageous if you're driving on roads the customer knows well, such as their commute.
It's also great if you're able to retain a few figures about costs of running which you can talk about while you're in the vehicle. If you can quickly convert a figure to decipher your customer's average running costs over a week or a year it can be very impressive and can help your customer take that step from interested in a car to seriously considering buying one.
Learn all the Gadgets and Gizmos
If you're planning to show off any of the gadgets in your vehicle make sure you first know how to use them! The point of a car's dashboard is that it's easy to use, so make sure you can show off just how easy it is to control the various bits and bobs. Don't baffle your customer with too much technology, select the most functional pieces and show them off appropriately.
One thing that showrooms and customers often struggle to get to grips with is different suspension settings. Often they don't feel quite as vivid to the passengers as they do to a driver, so don't play on them too much. It's worth noting that they are there and can be useful, particularly on sportier cars, but advise your customers that they are best discovered when they're on the road.
If you're on a test-drive your customers are likely to already be pretty serious about making a purchase, so it's your big chance to make sure the sale sticks. Smooth driving and a comfortable ride are essential, however you should also play on the really important features such as efficiency and safety, rather than showing off every gadget your vehicle has to offer. With a good test drive in place, you should have no problem convincing your customer that it's the car they really want.
Photo by Aero777 / CC BY-SA 2.5 MY