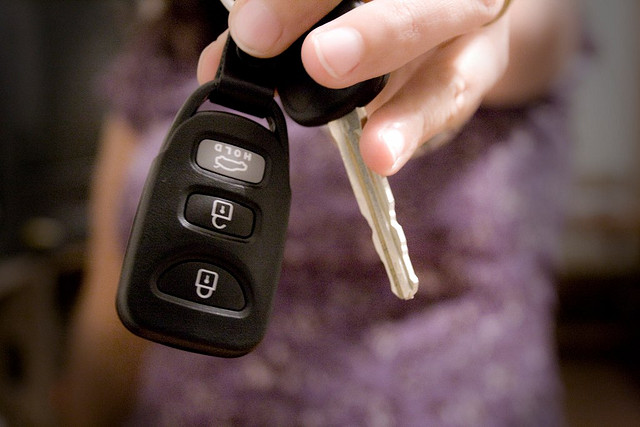 Car rental companies have traditionally offered a fairly practical service, focussing either on cheap-to-run hatchbacks or standard family saloons and estates which are ideal for getting you to and from the airport or to wherever you're off to on holiday. Practicality has usually gone ahead of looks or marques when it comes to car rental companies, and reliable family brands such as VW and Ford are top of the list on most of their websites.
However, the market appears to be changing as top car rental brands such as Hertz, Europcar and Alamo are now offering exotic or prestige rental cars from many of their locations across Europe. So why has prestige become the next big thing and why are fleets so keen to stock up on top-quality motors?
Driving in Europe
While in the UK we're well placed to explore France, Belgium and the lowlands, it takes even the most efficient driver a good day or two to get down to Italy, Spain or even further afield. While there's definitely still a market for drivers who want to go out and drive in Europe, the rise of cheap European flights now means it's much quicker and easier to hire when you arrive.
The open borders in Europe and the quick and easy links between many different countries also mean that the Swiss mountain passes or the stunning Italian lakes are within easy grasp in one trip. Driving in Europe is easy, and car rental companies are taking advantage of this!
A Little Luxury
While Britain has been hit hard by the recession, some areas of spending have actually increased. As Brits, we like the little luxuries in life, and hiring out a prestigious motor for a week can be a great way of turning a simple getaway into a fantastic experience.
Whilst most of us will probably never own a high-powered Ferrari, we do have the chance to rent one. The difference between your car hire company's motor fleet insurance and what your policy would be are enormous, so it gives customers the opportunity to hire out a car at their leisure.
Loss Leaders
The car hire market is extremely competitive throughout Europe, and you only need to walk through an airport in a capital city to find hallways of big brands all competing for your business: very often literally in the same marketplace. This means that car hire prices on your standard family hatchbacks have decreased, and in some cases companies treat these cars as loss leaders.
A good experience with an ordinary car could tempt you to go back and choose a more prestigious motor next time around. Companies like Sixt are also offering significant loyalty discounts, and customers are often attracted to top of the range vehicles.
Would You Like an Upgrade, Sir?
Car rental is one of the most challenging fleet management environments there is, with demand fluctuating enormously by season and location. As such, car hire companies don't always have the right car there when you need it. That humble Peugeot 306 you ordered just might not be available, but upgrades are a common way of encouraging customers to go a little racier with their car choice.
Whilst we've never been lucky enough to get given a free upgrade, it's quite common that car rental companies will offer discounted upgrades, meaning you could be driving a prestigious car for a lot less than you might expect. If you're ready for a big holiday that extra £10 a day could just be too tempting!
The Rise of the European Road Trip
Although the 'road trip' is famously a typical American thing, it's becoming much more common in Europe. Although we don't have huge numbers of roadside motels in Europe, we do have sites like Trip Advisor and Laterooms which can help us book a hotel room last-minute.
Even if you don't speak the language and don't really know where you're going, that doesn't matter! All you need is a nice car and an internet café and you're well on your way to enjoying a European road trip, which has definitely contributed to the rise of prestige hire.
The next time you're thinking of booking a car for your holiday, just check what upgrades are available. Exotic hire is definitely high on the agendas of car hire companies, so check out what deals are available to you. You never know, you might just be surprised!