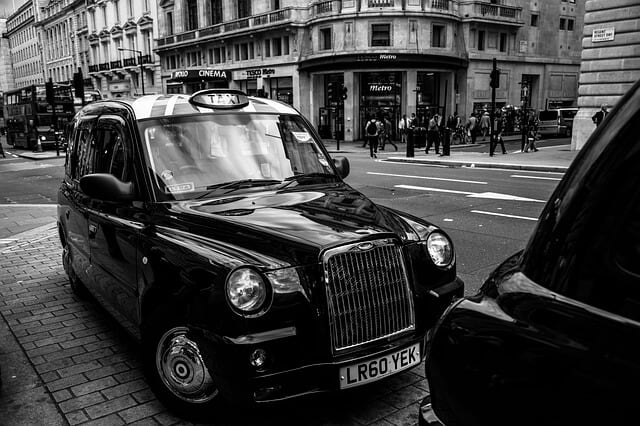 There are some famously demanding exams in this world, but rivalling entrance to Oxford or Cambridge University, the Master Sommelier or the Chartered Financial Analyst exams is the taxi drivers' equivalent, known simply as 'The Knowledge'. The Knowledge requires an intimate understanding of the geography of London and is an essential step towards displaying that Green Badge in the front of your cab.
But how can you be sure you're prepared for when you have to make that first 'appearance'? It can be a very daunting time, so how can you be as ready as possible?
Starting With The Knowledge
The first step towards passing the Knowledge exam (providing you have a cab and your taxi insurance ready to go) is to get yourself a copy of the Blue Book from the Public Carriage Office which you can do online. The Blue Book has details of all the routes you'll need to know; there are 320 of them in total and the quicker you start learning them the quicker you'll be able to sit the test.
However the first thing you need to do before you get into the nitty-gritty of each individual run is to make sure your knowledge of London geography is up to scratch. It's essential that you know where the boroughs are in relation to one another on a broad-scale map, and it's key that you learn every route over the river as it'll be your main obstacle when getting across the city.
E-Learning Techniques
While traditionally cabbies have had to make the most out of the traffic and weather while on the roads, you don't even need to leave your front door to begin studying nowadays. A good route map is, of course, essential, but you can simulate many of the runs using a programme like Google Earth or any other piece of navigational software.
If you're tech-savvy enough, you could create a pre-defined simulation of each run and save it to your computer. This means you can play them through at reasonably high speed without having to worry about traffic or wasting petrol in your cab!
Getting Out on the Roads
Unfortunately, even the best map isn't going to be perfect, as there's no substitute for getting out on the roads. A lot of cabbies decide to take a moped out for their practice runs: it's a lot easier and more cost efficient than a cab and you won't have the constant annoyance of people trying to flag you down!
It's important to drive each run slowly at least once before the exam, and don't feel afraid to get out and stop if you come across any points of difficulty. It's one thing being able to follow a map, but you also need to be able to follow road signs and lane systems too.
Points of Interest
It's key to remember that the Knowledge is centred around 'points of interest', which includes viewpoints, museums, attractions and historic buildings. The best way of remembering these places is to actually visit them, however while you don't always need to pay the entrance fee and spend a day looking at art, you can still duck your head in the door or stand and admire the outside of the building for a few moments.
Going to an attraction and spending just a few minutes there will give you a memory of what the place is like that is much more vivid than most of your memories of tarmac and white lines. It'll also help you learn the routes for getting there and getting back and you'll organically begin to pick up critical information about the runs.
Once you pass the oral exam, it's just a case of paying the licence fee and applying for your Green Badge. This will let your customers know that you have all the required knowledge to get them from wherever they are to wherever they need to go and back again off the top of your head. It's a great accolade for any taxi driver to have, and while it can take around three years to pass it's knowledge that you'll have with you for the rest of your life.
Photo by Pixabay