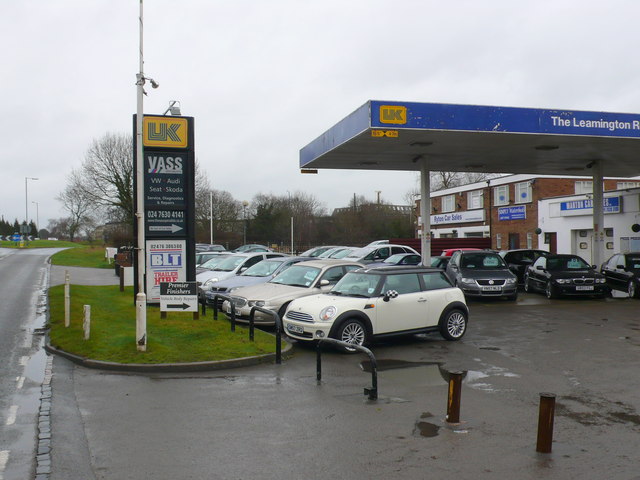 In the motor trade industry vehicles change hands on a regular basis, and without this constant movement of vehicles and change of ownership the industry would practically grind to a halt. This is why at one point or another it is likely that you will need to source second-hand vehicles, however the way in which you go about this will rely heavily on what you need them for. So here QuoteSearcher looks at some of the ways you can source second-hand vehicles in a timely and cost-effective manner:
Why do you need Second-Hand Vehicles?
Before sourcing second-hand vehicles the first thing you need to do is decide is what you need them for. For instance, if you are a car dealer then you will need second-hand vehicles in order to meet consumer demand, however if you're a mechanic then you may require second-hand vehicles in order to use their parts on other projects. The intended use of your second-hand vehicles will therefore affect the type of vehicles you are trying to source and how you should go about sourcing them. For example, if you are planning on selling second-hand vehicles then they need to be in good condition and not have too many miles on the clock. However, if you're just planning on pulling them apart then it may just be the condition of a few certain parts that you need to look into!
Where to find Second-Hand Vehicles
If you are a car dealer then you will generally have easy access to second-hand vehicles as many people trade in their old cars as part-exchange when buying a new model. However, this doesn't always mean that you will be receiving cars that you can realistically sell on, and if your dealership is owned by a particular manufacturer you won't be able to sell second-hand vehicles made by a competitor. However, if you offer your customers leasing options then you will probably find that they return their vehicles after two or three years, meaning you can then sell them on as 'used and approved' second-hand cars. Many motor traders also choose to go to car auctions when looking to buy low cost second-hand vehicles and car parts. These days, you can even bid on second-hand cars online, meaning that you can save time when it comes to sourcing second-hand vehicles and still get a great deal.
Scrapping vs. Salvaging
Once a car has been written off, driven over a certain amount of miles or is of a certain age, many people believe that they are practically worthless. This assumption is why so many companies which offer to buy vehicles no matter what condition they're in have sprung up over the past few years, as even though these cars may be worthless as a whole, their parts can provide a good source of income. Naturally, all motor traders know this, which is why they are often happy to take second-hand vehicles that have seen better days off people's hands. However, there is a big difference between scrapping and salvaging a car, as scrapping means that it has been completely destroyed and recycled while salvaging means that it needs a Statutory Off Road Notification (SORN) as it is still technically circulating in the market. Failing to correctly notify the DVLA of whether a vehicle is being scrapped or salvaged can land you a hefty fine, so make sure you always keep your paperwork in order when sourcing second-hand vehicles!
Specialist Second-Hand Vehicles
If you are sourcing second-hand vehicles other than cars then you may need to go down a different route, as unfortunately there are less of these vehicles available on the market. For example, if you are trying to buy second hand trucks or HGVs then you will need to visit a specialist who sources these vehicles. Specialist vehicles also tend to retain their value more than cars, which means that even buying a second-hand model requires a significant investment. This is why it's sometimes best to only have a small number of second-hand specialist vehicles at your disposal, and if you are a dealer to make sure that you never purchase more vehicles than will realistically meet demand. Remember, you will also need to cover the cost of maintaining these vehicles and protecting them with motor trade insurance before you sell them on, so factor in these costs before deciding to buy.
Photo by Nigel Mykura / CC BY-SA 2.0