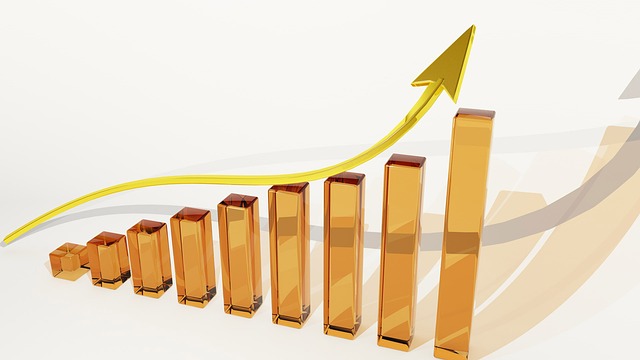 Just a few days ago QuoteSearcher shared some exciting news on our Facebook, Google+ and Twitter pages: UK car sales in the first four months of 2014 were considerably higher than predicted by most motor traders and industry experts. Some of this may be to do with the fact that the economy is improving and buyers wanted to take advantage of the new 14 plate that was released in March, however it looks as though this improvement in the motor trade market may be here to stay.
In fact, April marked the twenty sixth month of consecutive growth in the UK car market, which means that many have now changed their forecasts to take into consideration the continuing success of the UK's car market. Last month there were 176,820 new vehicle registrations in the UK – an 8.2 per cent increase compared to the month before and a 12.5 per cent increase compared to April 2013. This has led to the Society of Motor Manufacturers and Traders (SMMT) to increase their forecast of 2.3 million cars to be sold in the UK this year to more than 2.4 million.
Discussing the motor trader market, Mike Hawes, chief executive of SMMT said: "After the bumper plate-change month of March, the UK car market returned to more modest but still positive growth in April. This marks 26 consecutive months of growth as GDP continues to pick up, inflation falls and wage levels improve." Douglas Robertson, chief executive of the Scottish Motor Trade Association (SMTA), also announced that even though car sales in Scotland were slightly lower than those in the UK, he is still pleased that the market is improving.
He added: "We are pleased the April figures show a further increase after the record new plate month of March. Although the increase is much more modest it shows consumer confidence remains and we anticipate the end of 2014 will show an increase over last year of about 5%. Our members' showrooms continue to report an increasing number of people as consumers become more aware of the fuel efficiency of new cars and the consequent reduction in running costs."
Meanwhile, car sales in Northern Ireland in the first four months of 2014 increased by a whopping fifteen per cent, which even though is still below that of the rest of the UK, shows that the economy is improving there as well as in the rest of the UK. Ulster Bank chief economist Richard Ramsey said: "It is noted that last month's new car sales figures for the UK represented the 26th consecutive month of year-on-year new car sales. The latter [the UK] has recouped almost all of its decline in new car sales that followed the recession.
"So far, Northern Ireland has recouped 40% of the decrease in new car sales that followed the downturn. And our taste in cars had also evolved, thanks to the era of austerity. The overall sales figures conceal changing patterns of consumer behaviour. For example, there has been a move towards smaller, more fuel efficient vehicles and value-for-money brands." Even though certain parts of the UK are still not to pre-recession levels of new car sales, many are confident that in the next few years motor trade markets in England, Scotland, Wales and Northern Ireland will continue to improve.
However, some have warned that the market could stabilise in the near future, such as John Leech, UK head of automotive for KPMG, who said: "The SMMT has increased its forecast for car sales in 2014 to over 2.4 million units in response to these factors. We expect the UK market to stabilise at this level as PPI claim payouts will fall away during 2015, offset by the churn created by the growth in the sale of new cars on three-year finance deals since 2012." Meanwhile, Chris Sutton, managing director of motor finance provider Black Horse, said: "We anticipate a strong second quarter for car sales but we need to consider when the sales market may level out and what manufacturers and dealers will need to do to maintain sales momentum."
Even though motor traders may be extremely confident that the market will continue to improve over the next year, it is still important that they protect their businesses with cheap motor trade insurance policies and keep a keen eye on their finances. Hopefully, the motor trade market will continue to improve, however motor traders should still prepare themselves for any unexpected changes or downfalls.
Photo by Pixabay