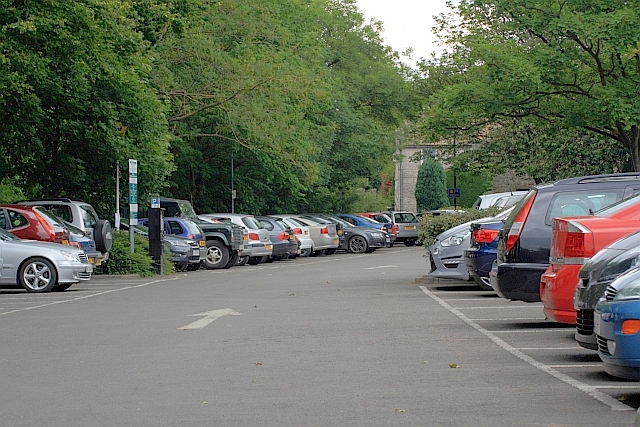 The private motor insurance and motor fleet insurance markets are extremely intertwined, and often news that affects one market can also affect the other. As motor fleet insurers offer a very similar product to private insurers, it's often the case that innovations in one industry are quickly transferred, which helps to save consumers money. Unfortunately, the reverse is also true, and if costs start to rise in one part of the industry it can often have a knock-on effect on the other.
Rising Costs in the Private Motor Industry
Unfortunately, rising costs are precisely what we're seeing in the private motor industry at the moment. The trigger for this was the September 2012 Office of Fair Trading (OFT) report into motor insurance which found that the private motor insurance industry was not operating competitively, with consumers being charged over the odds for many products.
Of course, because insurance is based upon risk, it means pricing can be extremely complex. The OFT report specifically enquired into the risk of standard premiums rising because of an increase in private claims for compensation. This had knock-on effects for the rest of the industry and many consumers saw their premiums rising.
Compensating for Lower Profits
Private car insurance is typically one of the biggest selling products for insurers, and good profits in this part of businesses are often used to offset lower margin products such as home insurance. However, the OFT's report means that profitability for private motor traders is likely to decrease as measures are brought in to improve the competitiveness of the industry.
What this means is that many motor insurance companies are starting to seek out profits elsewhere in the industry. With pressure from shareholders to deliver dividends and returns year on year, products like fleet insurance have been tipped to rise both in price and profitability over the next year. This could be bad news for fleet managers who are looking to cut down on their motor fleet insurance costs.
Should Fleet Managers be Worried?
As most fleet managers will know, insurance costs tend to rise slightly year-on-year anyway. As inflation has been reasonably low this year and petrol costs have decreased slightly, any price rises should be nominal. It may be that real costs will rise slightly, but a small increase in premiums is unlikely to damage the running of your fleet in the immediate future.
It could be the case, however, that the OFT's report sparks something of a change in the market, and we may see profit levels settling at a higher long-term value in the motor fleet insurance industry. This is definitely something that fleet owners should be prepared for, and it's wise to factor this in to your financial forecasts.
Preventing Against Cost Rises
It's prudent for all fleet managers to be on top of their costs at all times, and if you're someone who renews your business's policy year on year without shopping around this news could be a good incentive to switch. Even if you end up staying with the same provider, just making a call can usually save you on your fleet policy, particularly if your fleet tends to grow or shrink significantly during the year.
It's also important to remember that these cost rises are likely to come from larger firms in the industry who are diversified to the point where profitability from one sector can be drawn in to support the other. If you're concerned about rising costs, try giving a smaller insurer a call and seeing what they can do for you. Very often the risk profiling of smaller firms is more accurate, and it may well be that you can find a better policy for your money.
There are constant price pressures on the motor insurance industry, and while the effects of the OFT's report are just starting to be felt, it's also the case that the market has significantly changed since the report was issued. For fleet managers worried about rising costs, the pressure from the private motor insurance industry should be just one of the factors you look into when deciding where and how you end up buying your motor fleet insurance policy.
Photo by Mick Garratt / CC BY-SA 2.0