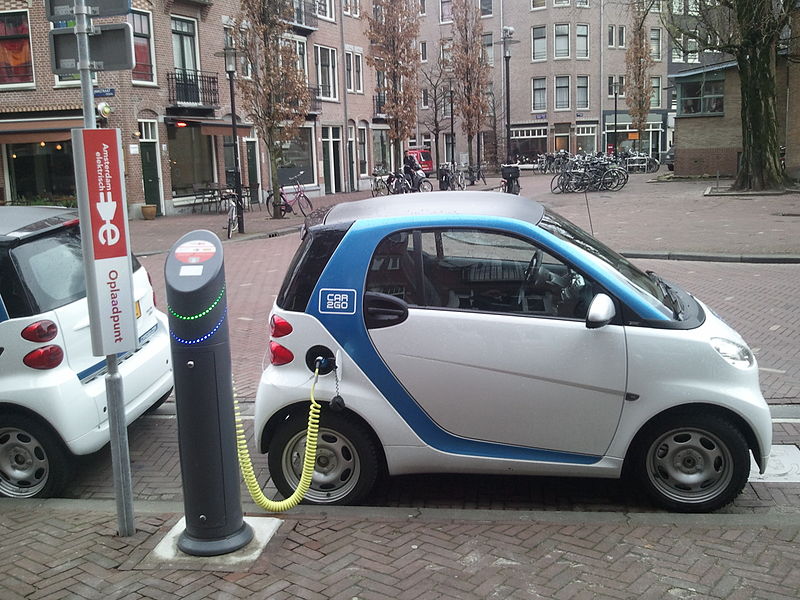 Fleets are currently evolving so rapidly that some would be barely recognisable just a few years ago. An influx in new technology and electric vehicles has enabled fleet managers and operators to save thousands of pounds a year on fuel and fleet insurance, reduce their emissions and offer their customers a wider range of services. For example, executive chauffeur car services provider Comfort Executive has recently partnered with electric vehicle operator eConnect Cars in order to provide their customers electric vehicles.
The partnership is beneficial to both businesses as Comfort Executive will offer eConnect's vehicles to their customers, while eConnect Cars will suggest Comfort Executive to their customers who require more traditional vehicles to take them on longer journeys. Alistair Clarke, director at eConnect Cars said: "The interest from the B2B sector demonstrates that a zero emission, electric vehicle service is something they want for the short to mid-range trips.
"By working with Comfort Executive, which has vast experience in this field, we are able to tap into their operational experience, and offer our clients the full car service, whether they need to go to City airport in an electric car, or to Heathrow in an S-Class Mercedes. We are partnering in order to offer a wider service to our clients and also to run both businesses on the Freedom platform from Catalina, so that we can provide a truly integrated service."
Meanwhile, Peter Bailey, GM for Comfort Executive, said: "We have a long established customer base which has benefited from our unrivalled quality of service and versatile fleet of executive class vehicles. To add a good quality, well-appointed electric vehicle offering means our clients have even more choice. We looked very carefully at the Nissan Leaf vehicles and with leather interior, air conditioning, heated seats and the virtually silent and smooth running you get with an electric car, we were satisfied this was a good fit for our clients who want a zero emission option."
City Car Club Hire is another company that will soon offer their customers the ability to hire electric vehicles, which has been supported by the Scottish Minister for Transport Keith Brown. City Car Club managing director James Finlayson said: "Reducing carbon emissions is very much what City Car Club is about, so we're extremely excited to be launching our first electric car in Edinburgh. We see this location at the ECCI and the University of Edinburgh as absolutely ideal for this venture and we're confident it will go down well with the local community."
Transport Minister Keith Brown said: "I am encouraged that funding from the Developing Car Clubs in Scotland programme has allowed Edinburgh City Car Club to purchase its first electric vehicle. The Scottish Government is committed to encouraging more drivers to experience what it is like to drive an EV, and the introduction of EVs into car clubs is an excellent way to achieve this, as well as attracting new members to join.
"All the clubs offer a convenient, cost effective alternative to car ownership. But in addition, car club members are more likely to walk and use public transport. They are three times as likely to cycle on a regular basis than the national average. I'm pleased to announce further funding for the programme over the next two financial years of £745,000, which will allow it to expand into other communities and continue to increase the numbers of EVs available to members."
With so many fleet managers investing in electric vehicles it's not surprising to hear that the breakdown recovery firm RAC has recently launched its first mobile electric vehicle charging unit. RAC spokesman Tim Hartles said: "As the electric vehicle market develops, the need for a mobile transportable energy source is becoming more important, not only to reduce "range anxiety", but also to provide temporary cost-effective power for electric cars. Whether it's at the side of a road in an emergency, or in a car showroom, portable power that is flexible, available and mobile is very much in demand so we wanted to invest in the required technology to make sure the RAC was completely ready to meet this need."
It looks as though businesses up and down the country are investing in new technology and electric vehicles in order to stand out among their competitors and provide their customers with more choice. One of the great things about fleets is that they are extremely adaptable, which means we expect to see more businesses including electric vehicles in theirs in the near future.
Photo by Ludovic Hirlimann / CC BY-SA 2.0