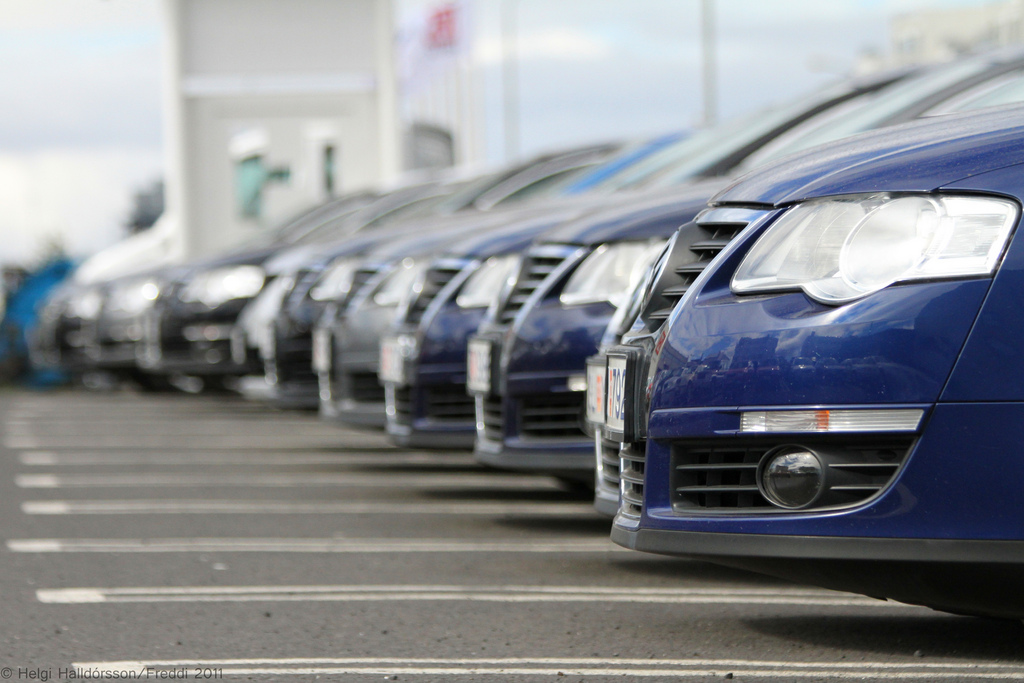 Some motor fleets have a designated manager, and it's certainly the case that bigger fleets need somebody managing and organising them on a full time basis. However, smaller fleets don't necessarily need full-time management, but they do require someone to keep things ticking over. Perhaps you're involved with a small yet growing business and you've taken on a number of cars, or maybe you're thinking of reallocating your fleet management to an admin team.
Car fleets can be a great asset to a business, but they can also be extremely expensive if they're not properly looked after. So how should you go about managing your car fleet, make sure it's not costing you more than it should and get started in your new role as a fleet manager?
Designing a System
The first thing to consider is how your fleet will work. Will you be letting your cars to employees long term, managing a pool which employees can use to travel for a low cost, or hiring to building trade clients as and when they require?
Whatever your business requirements, you will need to establish a system for dealing with the demand. Be clear about what those using your vehicles can and can't do and be absolutely certain that all use is for business use. You should also spend some time surveying the available options: many fleet providers will happily help you design a system.
Record Keeping
The first job of any fleet manager is good record keeping. Whatever system you use the most important thing to remember is that everything needs to be noted down and kept track of. It's worth liaising with your accounts department about what you can do here, but as a rule you should keep tabs on every expense that comes in and out of your fleet.
The rules on taxation of car fleets are extremely complex and it's something that companies are often investigated for. As a fleet manager, you need to be aware of what's out there, what's available to help you and what you need to keep tabs on. You'll also want to try to seek out the best motor fleet insurance deal you possibly can; speaking to the right provider can save you a considerable amount of money.
Maintenance and Cleaning
Keeping your fleet in good shape isn't easy, and if you're going to be managing more than four or five vehicles it's important to keep tabs on what maintenance needs to be done and when. In terms of cleaning, you need to develop a routine where you either do it yourself or regularly take the cars for valets. Remember, your clients won't be impressed if your vehicles are dirty!
Along with the log book for each vehicle, it's also worth keeping your own private maintenance tally for each car. You might find that some vehicles are just unreliable, even within or between brands. If you find a vehicle is costing you much more than it should it might be time to sell it on!
Buying and Selling
Regardless of which manufacturer provides you with your fleet, you will still be required to make some decisions regarding buying and selling. Normally fleet vehicles are let on a hire-purchase basis, which means you'll have the opportunity to buy them after the end of an initial lease. This can be quite a cash outlay, so make sure your business is prepared for it if you want to buy!
However, there's normally no obligation to buy anything at the end of a lease, and it can be better for everyone if you send the car back to the manufacturer. Alternatively, some companies prefer to buy vehicles and then attempt to sell them on: former pool cars are usually well looked after and can therefore have a pretty high resale value.
Managing a fleet of cars isn't an easy task, which is why the first principle is to always keep organised. With a clear system detailing how cars can or can't be used you shouldn't have any problems with users or clients breaking the rules. Record keeping is especially important for fleet managers and, even if it's not for accounting purposes, keeping an eye on the numbers is the best way to ensure that your fleet isn't costing your business any more than it should.
Photo by Helgi Halldórsson / CC BY-SA 2.0