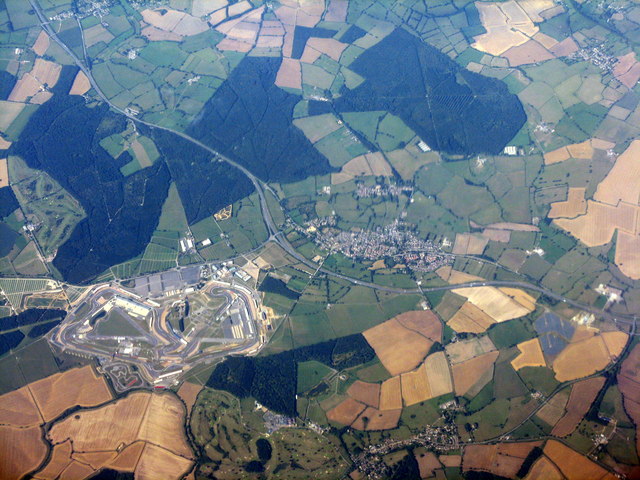 Every year fleet decision makers and operators across the UK gather at the Fleet Show in order to see the latest and most advanced technology in the fleet industry. This year the show was held at the famous Silverstone Circuit, where some of the most influential members of the fleet industry had the chance to test drive a plethora of new cars and vans which will soon be available on the market.
However, it's not just vehicles that guests flocked to see but also new technology which can help make running a fleet of vehicles more economic. The Institute of Advanced Motorists' commercial subsidiary IAM Drive and Survive had a stand at the show where fleet managers could find more information on road safety and occupational driver risk management. In general, the riskiest element of any fleet is the drivers, and even though motor fleet insurance can protect you against damages to your vehicles prevention is always better than a cure. This is why IAM Drive and Survive created a number of Driver Risk Management products and services including driving licence checking, driver risk assessments, driver training and company driver policies and procedures.
IAM Drive and Survive also ran a number of sessions at the fleet show in order to help those involved in the industry learn more about risk management, the first being "The Five Fleet Essentials of Driver Risk Management" and the second being "The Good, The Bad and The Ugly of Company Driving." IAM Drive and Survive also discussed new advancements in electric vehicle technology with a number of fleet operators, which was a common theme across the show. As we all know, fleets are being encouraged to adopt more electronic vehicles as the government are bringing in stricter rules for vehicle emissions, so a number of companies provided more information on this at the show.
Reducing the overall cost of running a fleet was also a big theme of the show, and Innovation Professional Services Ltd's stand helped operators find more information on saving either thirty three per cent or one hundred per cent of their overall motoring costs. The company claimed that by using their products fleet managers could cut their overall motoring costs for private vehicles by one hundred per cent and business motoring costs for company cars and vans by thirty three per cent.
Clients that already use Innovation Professional Services are able to take advantage of their on-line mileage capture system, reporting features, helpdesk support, e-mail reminders and a mileage record review service amongst other features for free, while those who are not currently clients will be able to benefit from free trials. Allstar Card Services were also at the show helping fleet managers reduce their costs by explaining to them how 'eco-driving' can reduce the size of their fuel and tax bills.
However, even with all this new technology The Fleet show wouldn't be The Fleet Show without an array of new vehicles. Fleet decision makers were given the opportunity to drive vehicles such as the third generation Mini Cooper D, Infiniti Q50, Nissan XTrail and the BMW's 2-Series 216d M Sport Coupe which made its first official appearance in the UK. Event organiser Jerry Ramsdale said: "We are delighted that so many of the luxury car makers have chosen to support the Fleet Show again this year. Fleet decision makers will be able to see for themselves the very latest technological developments from some of the world's most iconic brands."
Other cars at the show that were available for test drives included the Jaguar XFR-S, F-Type Coupe and XF with 2.2 200PS diesel engine, as well as Kia's second generation Soul and Sportage KX4. Citroen's DS line (DS3, DS4, DS5) and Peugeot's 208 GTi and RCZ-R were also available to test drive, and guests were even able to view static models of the Range Rover Hybrid and Peugeot 308 SW. With so many great exhibitions at this year's Fleet Show we expect to see a number of fleet decision makers introducing new models and technology to their fleets in the near future.
Did you attend The Fleet Show 2014? If so, let us know your experiences and highlights either on the comment section below or via our Facebook, Twitter and Google+ pages.
Photo by M J Richardson / CC BY-SA 2.0