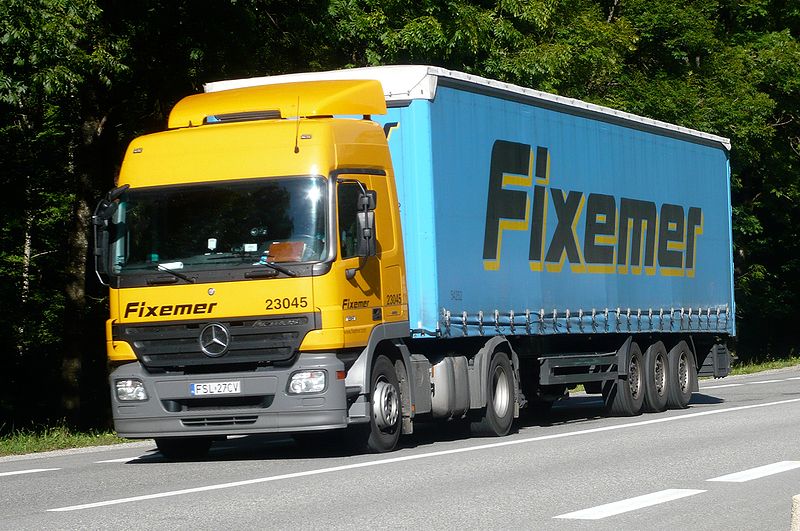 Depending on the type of business you own, it may be necessary for you to invest in specialist vehicles for your fleet in order to perform day to day tasks as quickly and effectively as possible. For example, you may have purchased large goods vehicles that are capable of hauling heavy loads over long distances, or you may have decided to invest in new technology and add electric vehicles to your fleet. Either way, you need to make sure your specialist vehicles help improve your business, and here QuoteSearcher shows you how:
Choosing the right Specialist Vehicles
When it comes to investing in specialist vehicles it's of the utmost importance they will provide return on investment (otherwise known as ROI). For instance, you won't receive return on investment if you purchase an expensive specialist vehicle that will only be used once or twice over the course of a year. However, if you purchase a specialist vehicle for a large amount of money, yet it enables your business to expand and offer new services to your customers then you will receive return on investment. Determining whether a purchase is a good idea really depends on whether it will ultimately bring in more money to your company, so before you buy you need to have a detailed business plan.
Driving Licences
If you are adding new vehicles to your fleet then you will need to make sure that whoever you need to drive them have the correct licences. When doing this, it's important to keep in mind that the DVLA requires applications for certain types of licences to be done through a 'staging' process, meaning that your employees may not be able to upgrade their car licence to one for driving specialist vehicles straight away. Your full car licence, which is generally a category 'B', automatically gives you provisional entitlement to take a test to legally drive heavier vehicles, such as those in the 'C' category. Once your employees have completed this test they will be allowed to take further tests so that they can legally drive vehicles in other categories. Don't forget that each of these tests will cost money, so make sure you add these figures into your calculations when it comes to ROI.
Public Transport Vehicles
Naturally, the DVLA is extremely cautious when it comes to allowing people to be in charge of vehicles that transports passengers, as not only are they in charge of the vehicle itself but also the lives of everyone on board. This is why there are different types of licences for large goods vehicles (LGVs) and passenger carrying vehicles (PSVs), however the differences don't stop there. It is likely that if you own vehicles that are used for public transport you will also be regulated by your local authority, meaning you will need to make sure each vehicle is meticulously maintained. For example, some local authorities have strict laws when it comes to the types of vehicles that are allowed to be used as public hire taxis, as well as the safety systems that need to be installed and even their colour.
Specialist Vehicle Safety and Maintenance
As adding specialist vehicles to your motor fleet can be a considerable investment, it is extremely important that you keep them safe and well maintained. Unfortunately, specialist vehicles are often targeted by thieves due to the fact that they provide a large amount of scrap metal and other expensive parts that can be sold on the black market. However, safety isn't just about keeping your specialist vehicles protected from thieves; you also need to ensure that your drivers are taking care of them during each and every journey. Fleet insurance policies can usually cover fleets which include specialist vehicles, however most fleet managers would prefer not to come across any issues in the first place. Regular training of your staff will ensure that they are capable of being in charge of specialist vehicles while remaining safe at all times.
With the motor trade industry currently adapting to include more technically advanced vehicles, it's not surprising that a number of fleets are evolving and adding more specialist vehicles. Just remember, whatever you invest in needs to provide a good return on investment for your company and enable you to offer better services to your customers.
Photo by Wikipedia