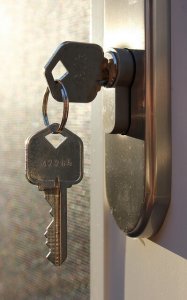 Here at QuoteSearcher we have helped numerous landlords over the years find competitive landlord insurance policies to protect their businesses. Most landlords take great pride when it comes to their property portfolios; however there are some that try to take advantage of the booming private rental sector by bending the rules. These people are generally referred to as 'rogue landlords' or 'rogue letting agents', and recently we have seen an influx in news stories discussing them. Here, we look at the main issues and what can be done to solve the problem of rogue landlords and letting agents:
The Booming Private Rental Sector
Since the recession, more and more people have been relying on the private rental sector for property as they cannot afford to purchase it themselves. In fact, recent statistics have shown that home ownership in England is at its lowest level in twenty five years, and that for the first time the amount of people renting private properties is higher than the amount that rent council or housing association properties. Furthermore, four in ten renters claim that they don't think they will ever be able to afford to buy their own home, while forty four per cent think they will have to wait around five years. All of this means that not only is there a high demand for good quality, affordable private rental properties, but that this demand will likely continue for a good number of years.
The Housing Crisis
Unfortunately, the amount of people that are looking for good quality private rental properties outstrips the amount available, meaning that rent prices are steadily increasing. This has led to some of the most vulnerable families looking to rogue landlords for help, which has caused a 'beds in sheds' epidemic. When it comes to private rental properties there are strict rules which all landlords must adhere to, such as keeping it in good condition and not letting it to too many people. However, 'beds in sheds' are literally make shift homes in outhouses such as sheds and garages with no facilities and dozens of people all living there at once. In order to tackle the issue of beds in sheds, local councils have been performing raids and arresting the rogue landlords who are supplying these homes.
Tackling Rogue Landlords
Along with organising raids on beds in sheds, a number of local councils have brought in mandatory or voluntary landlord registration. The idea behind landlord registration is that if all landlords register with their local authority, it means that it is easier for them to keep an eye on the properties in their constituency's private rental sector. Anyone who is not on the register will not be eligible to let properties, and tenants will also be able to use the register when looking for a reputable landlord. The government has recently asked for suggestions from people in the sector on how to tackle the issue of rogue landlords even further in the future, meaning that it is likely we will see more strategies coming into place later this year.
Avoiding Rogue Letting Agents
It's not just rogue landlords that have been hitting the headlines recently, as the issue of rogue letting agents has also become more severe over the past few years. Just a few days ago, Newsbeat revealed that after sending Freedom of Information requests to all the Trading Standards teams in the UK, seventy one revealed they had received complaints about letting agents taking holding fees and then never handing over the keys to the properties. Naturally, this is not what any landlord would expect from their letting agent, as not only is it illegal, but it also puts both your tenants and your business in danger. Housing Minister Kris Hopkins said: "Such activities are already illegal and I would urge anyone facing such unacceptable practices to contact their council's trading standards department. Councils have powers to prosecute such illegal behaviour."
Unfortunately, no matter what market you are in if there is money to be made there will always be some that try and abuse the system. As a landlord, you can help the situation by working with other landlords in your area and your local council, hopefully reducing the amount of rogue landlords and letting agents in your area.