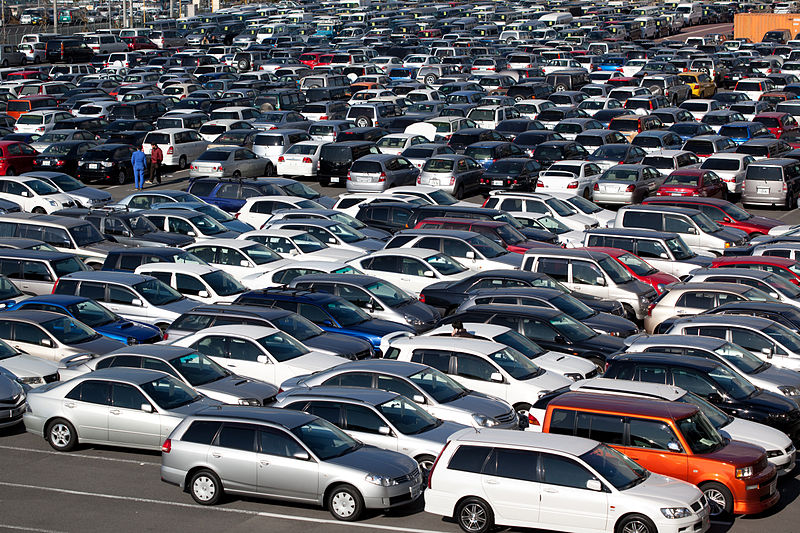 As a motor fleet manager you need to spend a considerable amount of time and money building up a range of vehicles which will enable your company to complete day to day tasks. Having a well organised fleet of vehicles is essential for all businesses to provide their customers with the best service possible, ultimately securing repeat business and success.
However, running a fleet of vehicles is not always easy, and without proper organisation your fleet could even start costing you money. So how can you make the most out of your fleet? QuoteSearcher provides 4 handy tips:
Keep your Vehicles well Maintained
There is a reason why when buying a second hand vehicle people often ask to see it's service and MOT history, as vehicles that have been well looked after are likely to last longer. This is why it is essential you always keep each vehicle in your fleet well maintained, and never put something off to a later date even during your busy periods.
Small things such as checking the oil and water levels of each vehicle on a weekly basis can make a huge difference, as well as ensuring that each vehicle's tyres are at the right pressure. Tyres in particular can be extremely expensive to replace, and as fleet vehicles often do more miles than privately owned ones their tyres are prone to wear out much quicker. Keeping tyre pressures correct and ensuring they are aligned is therefore a great way to save money on every vehicle in your fleet.
Invest Wisely
Do you have a clear idea of which vehicles are truly needed in your fleet in order to run your business efficiently? If not, then you may be wasting money investing in vehicles that aren't right for the job, or don't include features that can make day to day tasks easier and quicker. For example, fleet managers for delivery or logistics companies often have a large number of commercial vehicles at their disposal, however some may not be as useful as others.
Think about the type of work you do and what vehicle features would make that work easier. Would a vehicle that has flexible storage options be useful? Or one that is specifically designed to transport heavy loads? Don't forget that you don't always have to buy new vehicles, as some second-hand models are actually more cost effective (and popular) than their newer counterparts.
Reduce your Running Costs
The cost of running one vehicle is expensive enough for most people, so the amount it costs to run a whole fleet of vehicles can make your eyes water! This is why it is so important to find every way possible to reduce these costs, including investing in a fleet insurance policy that is competitively priced yet extensive enough to protect your fleet.
Another great way to reduce running costs is to reduce the amount of fuel each of your vehicles uses, which can be achieved by driving economically. Installing telematics into each vehicle in your fleet is a great way to make sure your drivers are as economical as possible, and some fleet insurance providers will even offer lower premiums as part of a telematics fleet insurance policy.
Don't be Afraid of Change
Along with investing in vehicles for your fleet wisely, you need to be open to new vehicle types that you previously hadn't thought would be suitable for your fleet. Hybrid and electric vehicles for example are becoming more and more popular with businesses, and even though some are wary about how reliable they are they actually have numerous benefits (just think about the fuel savings!)
If you are protected with the right type of fleet insurance policy you will be able to expand or downsize your fleet, as well as invest in vehicle types that hadn't crossed your mind before. As long as your drivers have the right type of licenses, there are literally dozens of different vehicle types you can invest in to adapt your fleet and offer more services to your clients. Keeping your business fresh and your fleet flexible is a great way to improve your business and protect it for the future!