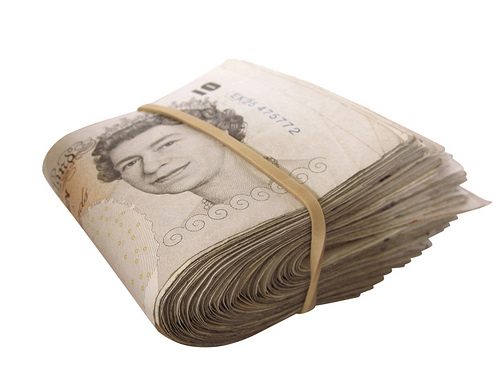 Anyone in the motor trade industry will tell you that the last few years have been more difficult than most, as the financial crisis of 2008 hit the motor trade especially hard. Not only are new vehicles typically one of the first luxuries to go when money gets tight, but the explicitly financial nature of the downturn meant that even those who were hoping to purchase a new car or van were unable to get credit.
Of course, as soon as sales in the motor trade industry start to turn downwards, so do subsidiary products. Sadly, many motor traders had to fold outright and others were forced to push the limits of what they were spending. However, there are signs that the market is improving, and here QuoteSearcher investigates:
Motor Trade Sales Going Up
We've already seen some green shoots of recovery starting to spring up in the UK, and in the news this week is has was announced that the motor trade industry can expect growth once again. New car sales increased by 11% in 2013, and while sales remain some way below the levels that were being achieved before the recession, such an enormous increase is well beyond the expectations of many manufacturers.
Equally, manufacturers are clearly expecting this demand to be sustained over the next couple of years as car production is at its peak level since 2007. Not only is this an excellent indication that the motor trade industry is looking to meet current demand, but it's a clear statement of intent for the future. New cars are costly to manufacture and quickly go out of date, therefore improved production figures is certainly good news for motor traders.
Confidence in Cars
On top of the obvious material boost in sales, one factor which can have enormous leverage in the motor trade industry is confidence. Whether it's car production, sales or even just motor trade insurance you're offering, there are serious costs to continuing any business in the industry. Investors, whether they're banks or individuals, need to be sure that there's going to be a return before putting cash into the motor trade industry, and good confidence is key to maximising investment.
In theory, a general good feeling around the industry should encourage more competitiveness, better cash-flow and more borrowing prospects for motor traders. This should ease the cost pressures that have been creeping up over the last few years and help bolster the liquidity of motor trade businesses.
Still Crunching Credit
While many sectors in the UK are starting to pick up again, one area where there is still uncertainty is in the banking industry, and this has direct ramifications for motor traders. Typically, car dealers run on considerable credit agreements and offer them directly to customers, usually through a financial intermediary. As such, what happens in the finance world directly impacts the motor trade industry.
While banks are still under reform and credit is struggling to get moving around the UK, there could still be difficult times ahead for traders who rely heavily on cars bought through finance or who have tight cash-flows themselves. However, the worst worries still surround markets in stocks, shares and securities, and businesses selling capital goods such as cars should benefit from improvements before many other businesses.
All in all, the signs are looking positive for the motor trade industry. Good sales are the pinnacle around which the industry revolves, and if cars, vans and haulage vehicles are selling well then generally dealers, insurers and financiers feel the benefits too. If incomes are rising and consumers are willing to buy, this can only be good news for the motor trade industry as a whole.
Good sales aren't the only indicator of progress however, and we will have to wait on progress in the financial markets to be fully certain of a recovery. With a general election on the horizon, the prospect of considerable tax changes, and uncertain economic growth, it's not quite soon enough to say that the motor trade industry is fully out of the woods yet.