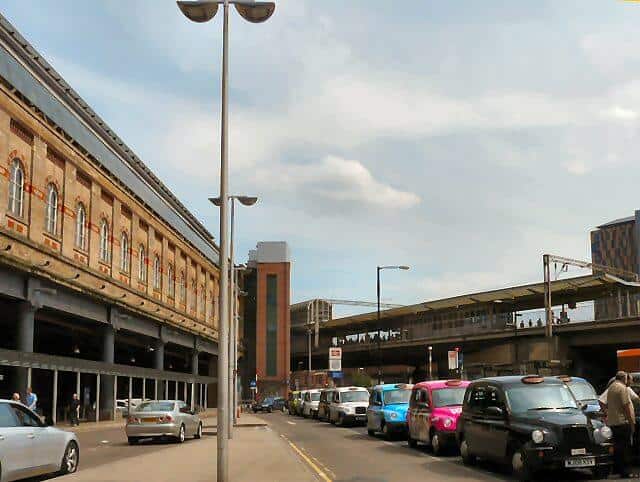 At QuoteSearcher we specialise in helping customers find competitively priced taxi insurance policies, and as we work with a large amount of specialist brokers we are sure you can find one that is right for your business. However, how do you know which type of taxi insurance policy to start looking for? Depending on the size and type of your taxi company you will need a certain type of policy, and here we look at the different ones available:
Public Hire Insurance
If you run a public hire taxi you will need to protect your income as much as possible, as you can never know how busy one shift will be from the next. Furthermore, you will need to make sure you don't fall foul of any legislation set out by your local authority, such as picking up fares in undesignated areas or having the wrong type of taxi design. Each local authority has its own set of rules when it comes to taxis, and if you don't adhere to them you could find yourself losing your licence. Even though public hire insurance can't protect you from breaking the rules, it can help when it comes to keeping your vehicle maintained to the required standards. The last thing you need as a public hire taxi driver is to have your vehicle off the road as it doesn't comply with regulations!
Private Hire Insurance
Even though private hire taxis are not as closely controlled by local authorities as public hire ones there are still certain rules they need to adhere to. Firstly, you must never pick up a fare unless they have previously booked, as not only does your licence not permit it but it also steals business away from public hire taxis. Secondly, you must make sure you never allow for more people to ride in your taxi than the official amount it can hold – this may sound obvious but private hire taxis have been caught trying to flout this rule before! As your fares privately book with you it's important you always turn up on time and keep your vehicle in pristine condition, otherwise your customer could start using a competitor. Private hire insurance will ensure that you can keep your taxi looking its best and last as long as possible, so it's important you invest in an extensive policy.
Taxi Fleet Insurance
Usually, taxi companies that own numerous vehicles protect themselves with taxi fleet insurance policies as they can save them money as well as protect a wide range of vehicles. One of the great things about taxi fleet insurance policies is that they can cover numerous types of vehicles including black cabs, minicabs, minibuses. Furthermore, they can cover multiple drivers, giving you the ability to have different drivers in charge of different vehicles each shift. This comes in extremely handy for growing businesses as it means that they are not only protected at all times but also have the ability to expand their offerings by bringing in new types of vehicles to their fleets. Just remember that if you do decide to add further vehicles to your fleet to check that your taxi fleet insurance policy will cover them first.
Black Cab Insurance
The black cab is one of the most iconic taxis in the entire world, and as such they need to be cared for meticulously. Traditional black cabs made by The London Taxi Company cost around thirty five thousand pounds each, meaning that if something goes wrong you need to make sure you are covered. In order to keep your black cab in pristine condition you should only have your cab fitted with official parts by a mechanic who has experience working with that type of vehicle. This is why it's often more beneficial for black cab owners to invest in a specialist black cab insurance policy instead of just a regular public hire one.
Choosing the right taxi insurance product for you may take a little bit more time than plumping for a general taxi insurance policy, however it can save your business money in the long run. Remember, the whole point of insurance is to help you should the worst happen, so make sure you have a policy that does just that!