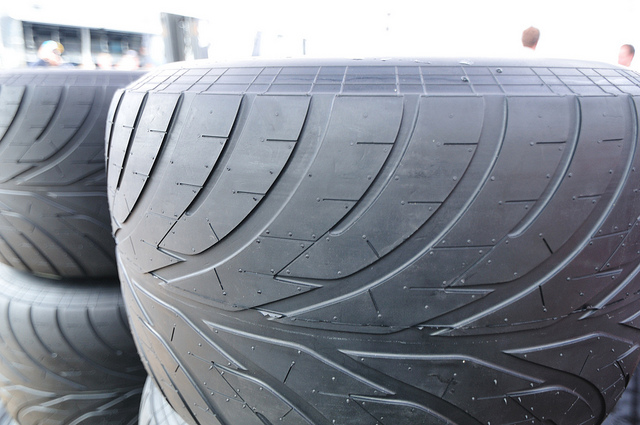 Just last week QuoteSearcher posted an article discussing what 2014 may bring for the motor trade industry, however it seems as though changes are already well under way. With the continuing increase in car sales across the UK companies are altering their business strategies in order to gain a share of the improving market. Here, we look at some of the most poignant changes that have occurred in the build up to 2014 and the first few days of the year:
Auto Trader undergoes a Revamp
Possibly one of the most iconic fixtures in the motor trade industry, Auto Trader has been working in the motor trade sector for nearly forty years. Starting as a magazine in 1975, Auto Trader quickly established itself as one of the most popular publications for traders and individuals looking to buy or sell vehicles. In 1996 the company launched its website, which is now used by approximately 10.3 million users per month. Due to the popularity of the website and the company's growing online presence the Auto Trader magazine went out of print in June 2013, and it now looks as though they are planning to overhaul their online image.
One of the most noteworthy changes is the company's decision to update its logo so that it appeals to the digital age. The company also launched an online campaign on Boxing Day called 'Hello Goodbye' which demonstrates how easy it is to buy or sell a new car. There have also been reports that the company will soon be culling forty one of the brands it currently works with in order to improve their service to their customers.
Fiat takes control of Chrysler Group
The Chrysler brand is often associated with extravagance, and with buyers expecting to invest in more luxury vehicles during 2014 the brand could well see their business improving. However, the company has gone through a number of issues over recent years, such as filing for bankruptcy in 2009 and seeing a 22.9 per cent drop in UK sales during November 2013.
This hasn't discouraged Italian carmaker Fiat however, who recently paid $4.35 billion (£2.6 billion) in order to gain full ownership of the company. Fiat already had controlling interest in Chrysler since it filed for bankruptcy in 2009, and even though the brand has not been overly popular in the UK sales have been steadily improving across the pond.
Discussing the purchase, Fiat chief executive Sergio Marchionne said: "The unified ownership structure will now allow us to fully execute our vision of creating a global automaker that is truly unique in terms of mix of experience, perspective and know-how, a solid and open organisation that will ensure all employees a challenging and rewarding environment."
Lookers appoints new CEO
Lookers has a long and successful history within the UK motor trade industry, which is why the fact it's appointing a new CEO has recently hit headlines. The company announced last year that current CEO Peter Jones would be retiring, and now Andy Bruce is ready to take over the role. Phil White, chairman of Lookers, said: "Peter has been an outstanding chief executive of the group since his appointment on 1 October 2009.
"He has led the company during a period where the profitability and market capitalisation of the company have increased significantly with consecutive record results from 2009 to the present day. Peter is a top class leader with exceptional management qualities and I have really enjoyed working with him.
"I, together with all my colleagues on the board, would like to thank Peter personally for his major contribution to the success of Lookers and we wish him well for the future. I am particularly pleased that Peter has been succeeded by Andy who is a key member of our board and the development of the motor division under Andy's leadership has been tremendous.
"I have absolute and total confidence that the group's continuing development could not be in better hands and we wish Andy continued success in his new role."
With it only being the third day of 2014 it is extremely impressive to see that the motor trade industry is already going through so many changes. As ever, QuoteSearcher will provide our readers updates on not only the motor trade industry, but also information concerning motor trade insurance and how your business can adapt in order to improve in the future.