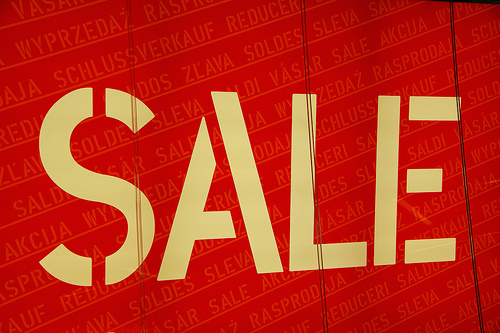 A few weeks ago QuoteSearcher posted an article discussing how the motor trade industry is growing, and that many in the industry expect for this growth to continue in 2014. We also revealed another piece of good news for motor traders, as the amount of new registrations reported in November was also on the rise, meaning that more and more people are investing in new cars.
Now, car valuation specialist Glass has published information showing the fastest selling vehicles in November, and the results may surprise a few. According to Glass's data, the fastest selling car in November 2013 was the Jeep Patriot, which only took an average of 25.6 days to sell. This was followed by the Audi A1, taking 31.4 days to sell, the Hyundai ix35 which took 31.5 days to sell and the Volkswagen Sharan which took 33.6 days to sell.
Discussing the results, chief car editor at Glass, Rupert Pontin, said: "Jeep has done exceptionally well this month – moving up from fifth position last month – a clear sign of the popularity of this car, and the fact that it is value for money and in short supply. The number of 4×4 models at the top of the league is no surprise for this time of year. In fact they have largely remained popular throughout the entire year, despite a great summer and relatively mild weather conditions for early winter.
"On the whole, this month's top ten is made up of cars from niche markets rather than run of the mill mainstream models from mass market sectors. It's a sign of the times really, there is an increasing trend for buyers to want to be different and stand out, and they are choosing cars that help them to do this. It's a pattern I think we will see more and more as we move into next year."
Those that lost out in November include some of the world's most well-known car manufacturers including Mercedes-Benz, Ford and Nissan. In fact, Mercedes-Benz's R-Class was the slowest selling car of November taking an average 140.4 days to sell, and the SL-Class and E-Class took an average of 79.2 and 72.5 days respectively. Pontin said: "I'm surprised to see the R-Class at the bottom of the league, it's a very competent car and until now has had a good following.
"I suspect this pattern could be a volume issue, combined with the fact it's an expensive car to run. The slow performance of the E-Class and SL-Class is also a volume issue – there are a lot of these cars in the market and even more being pushed into the new car sector. With volumes sure to increase over the next 18 months a market needs to be created or the price may need to be reduced to make it attractive."
Other slowest selling cars include the Mitsubishi ASX, the Volkswagen Golf and the MG TF, with Pontin noting: "Three convertibles is not a surprise, especially with the MG as it is unreliable and there are plenty of them around. The Golf is a surprise however, as it's an excellent all weather car and usually sells well all year round. The Mitsubishi ASX is also an unexpected visitor. Volumes are quite low and demand has been reported as quite high especially as it is a niche model. I expect this to be a blip and brief entry into the bottom 10."
So what does this all mean for car traders? Well firstly, and quite surprisingly, buyers are starting to look for more unconventional vehicles that may have a higher cost than some of the more run-of-the-mill models, meaning that traders need to adapt their offerings in order to accommodate demand. While this may increase your motor trade insurance premiums, the benefit is that you will be able to stay ahead of your competitors and attract those who are willing to invest larger amounts of money.
This new information also shows that in order to stay ahead of the game motor traders need to keep a keen eye on the markets, as what they may expect to be a fast selling vehicle could in fact be the exact opposite. It will be interesting to see Glass's results from December and January in order to compare them to November and try and decipher a pattern that motor traders can use to improve their businesses.