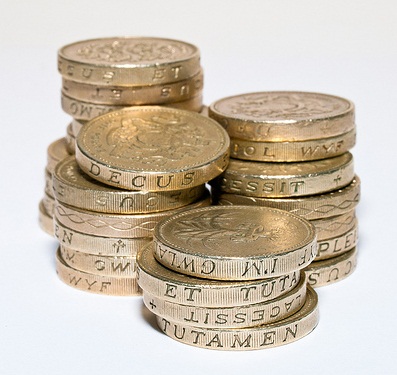 The UK has received some good news recently, as the Bank of England has announced that the economy has started recovering. Not only does this mean unemployment levels have reduced, but also that a number of industries are also seeing improvements, including the motor trade industry. It has recently been reported that in the month of October car sales were up by 4.7 per cent compared to the previous month, with 1,004,935 units sold.
Furthermore, year to date sales are up by 3.1 per cent in the UK, with 10,006,807 new registrations. Motor trade markets in Europe also reported improvements last month, with Germany benefiting from a 2.3 per cent increase in sales, France a 2.6 per cent increase and Spain a massive 34.4 per cent increase mainly due to their government's scrappage scheme. However, there is still a long way to go for many of these countries, with their year to date sales still lower than in the previous year.
The British public also seems to be gaining confidence in the UK economy, with British Car Auctions (BCA) reporting that 14 per cent of motorists said they will "certainly or quite likely" buy a new vehicle in 2014. Tim Naylor, editor of the BCA report, commented: "Car ownership is a strong indicator of economic confidence. Low and 0% interest offers could be creating fresh demand for new cars, with 40% of motorists who responded saying they were considering buying new rather than used for their next car."
As the economy is improving, motor traders should start to see more demand for new vehicles, whereas in recent years there has been a huge demand for second-hand cars. As Mr Naylor stated, the increasing popularity of new cars may not only be due to an improving economy, but also the fact that most companies now offer some sort of after-sales package in order to entice customers to purchase new vehicles.
Motor traders should also consider the fact that the type of vehicles people are now investing in is changing, with electric car sales currently at a record high. According to government figures, electric car sales were up by twenty five per cent in Q3, with 1,149 new registrations. One of the reasons behind the increasing popularity of electric cars is that the government are offering up to five thousand pounds to those who choose to invest in an electric vehicle.
One of the most popular electric vehicles on the market right now is the Nissan LEAF, however other vehicle manufacturers are also starting to promote their electric cars in the UK such as Tesla, which has recently opened a showroom in London. However, even with the increase in sales, companies such as Renault-Nissan are still not happy with sales figures, with Carlos Ghosn, chief executive of both Renault and Nissan saying: "We will not be there [on our 2016 target]. At the speed right now, I'm seeing it more four or five years later."
"We have to admit, it is slower than we thought. But it is slower for the reason that we thought infrastructure building would be faster. It is not." The lack of charging points currently in the UK is one of the main reasons many are still wary about investing in an electric vehicle, however the government are planning to increase construction of the points over the next few years.
Tesla has also experienced issues due to reports that two of their S models caught fire in America after the undercarriage hit metal road debris. Shares in the company dropped 10 per cent after the news, and confidence in electric cars has also taken a hit.
The company has claimed that they asked the American government to investigate their vehicles after the incidents in order to prove they are safe, with Tesla chief executive Elon Musk saying: "While we think it is highly unlikely, if something is discovered that would result in a material improvement in occupant fire safety, we will immediately apply that change to new cars and offer it as a free retrofit to all existing cars."
The UK's motor trade industry is set to adapt and even improve over the next few years, which is why motor traders need to prepare their businesses now. If considering investing in electric cars it is essential you check your motor trade insurance policy will cover the vehicles, as well as ensure you have a good understanding of the pros and cons they offer your customers.