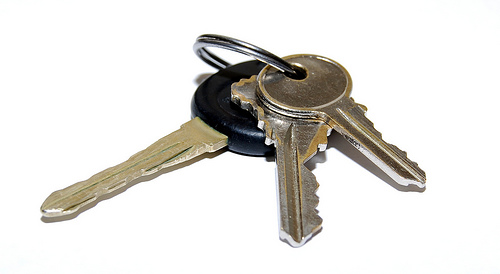 At QuoteSearcher we specialise in helping our customers find competitively priced motor trade insurance, however even with our help if you are not sure what type of policy you need you may end up with something that doesn't suit you! This is why we advise all our customers to think about their business before they start searching for motor trade insurance, as it means they will have a better idea of the type of cover they need. If you don't know where to start however then you are in luck, as this guide will help you decide the right type of policy for you:
What Type of Vehicles do you Work with?
Naturally, your motor trade insurance should cover the vehicles that you are planning on working with on a regular basis. This is so if there are any accidents, or if any damage is caused to a car while it is in your care, you won't have to cover the costs yourself. Depending on the type of business you own and the value of the vehicles you work with your motor trade insurance premiums will alter in order to provide the right level of cover. For example, if you offer servicing for classic cars then you will probably pay more for motor trade insurance, as the cost of repairing a classic car if it is involved in an accident is considerably more than for modern cars. Luckily, QuoteSearcher works with a number of brokers so whether you work with cars, vans, motorcycles, or in a niche market we can help you find a suitable motor trade insurance policy.
What size is your Company?
For some people in the motor trade industry their work is also their passion, which is why you often see a number of small or even one-man motor trade businesses. However, as there are so many vehicles in the UK the motor trade industry is also extremely lucrative, and there are a number of people who have taken advantage of this fact and set up their own motor trade companies. Regardless of the size of your business, it is important that you try and save as much money as possible when it comes to your motor trade insurance policy, as well as ensure that you are protected at all times. For some, this just means making sure all their employees are covered to work with customers' vehicles, however if you have an extremely busy company you may require a policy that allows you to add more named drivers quickly. The last thing you want is for your insurance policy to hold back your business!
Do you need a Specific type of Policy?
For some, flexibility is essential when it comes to their business and therefore their motor trade insurance policies need to be flexible as well. For example, if you work in the motor trade industry part time then there is no need for you to be covered all year round, especially as it means that you will be paying for it while not receiving any income. Meanwhile, other motor traders will need to protect themselves with road risk insurance so that they are covered when driving a vehicle that is not their own. Even if you are only in control of a vehicle for a short period of time you need to be protected, as accidents can happen in a matter of seconds. It used to be that if you required a niche type of policy then you would have to spend hours researching different providers, but with QuoteSearcher you only need to fill in one simple online form!
In this article we have discussed three of the most important things you need to consider before looking for a new motor trade insurance policy, however depending on your needs there may be other things you need to plan for too. Remember, the more you plan ahead the better, however we are also here to help you if you have any questions. Don't forget that finding the right motor trade policy will not only save you money but also help your business, so take the time to find the one that is right for you!