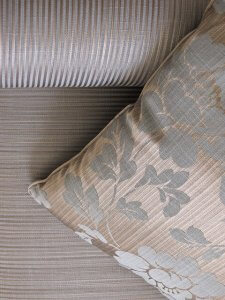 When it comes to selling your property or if you are looking for new tenants it is important to make sure that your property is appealing to as many people as possible. Everyone has a different decor style so it can be hard to scale back and ensure your property is targeting a wider audience. We have come up with some helpful tips on how to attract more potential buyers or tenants. In America they have a term called home staging; this is the process they go through before selling their property although this strategy hasn't yet taken off in the UK. Do make sure your property or landlord insurance is up to date just in case of an accident while carrying out the work.
Furniture
Obviously when you move out or get new tenants there won't be any furniture left in your property (unless you are renting furnished) even though, the furniture you have in your property offers inspiration to potential buyers and also could be an indication to how well maintained the property has been. If your sofa is a little passed it best and you are planning on buying a new suite when you get to you new property or when your tenants move out, buy one before you put your property on the market. The house instantly becomes a lot more appealing with a new stylish sofa in the living room and is definitely a worthwhile investment.
Carpet
Carpet is one of the biggest turn offs when it comes to buying a property. Therefore if you are selling your property you want to make sure that your carpet is looking fresh and modern. If you carpet is heavily patterned and very dark it may be worth investing some money in having it updated to a neutral colour especially if you are looking to rent out the property. Having a professional clean though may just give it that boost it needs.
Walls
The best and safest option to making your home buyer or tenant ready is to have neutral colours. If there is a lot of decoration and patterned wallpaper this can be off putting whereas fewer people will be turned off by a neutral space. This then gives the impression of a blank canvas where the buyer or tenant can add their own decor flare to the space.
Lighting
Lighting is great when it comes to creating atmosphere. Depending on the room in the house you can create different feels just by cleverly choosing some up or down lighting. Down lighting and lamps have a cosy, homely feel which is great for living rooms whereas in the dining room you may want a little bit of drama. In this case the best option is up lighting. Think about the rooms and what will be happening in each, creating the right atmosphere during viewings is essential.
Cushions
As mentioned above a new sofa really uplifts a room. However, if you aren't in the market for a new sofa yourself then there probably is no way you can justify buying one just to sell a house. If this is the case, invest in some cushions. This will add a new texture to your sofas and lift them a little making them look more stylish and comfortable. These are all impressions you want to create as the buyer will be reflecting on how well the house has been taken care of.
We all end up with collections over the years from places we have been, things that have sentimental value and of course those that just look good. However, when you are trying to attract new buyers and tenants you need to consider carefully the ornaments you have on show. What might be a sentimental reminder for you could mean something else to someone. With this in mind make sure your property is as de-cluttered as possible and you have only the things that the majority of people are going to like. Again this reflects on what the buyer/tenant thinks of the property.
At the end of the day you are trying to sell your property or attract new tenants so it is vital that you are presenting it in the best possible way. It is also a good chance to start packing up some of the things that aren't necessarily needed in the last few months before you move out. If you are a landlord it is also a good time to repair the general wear and tear your property has seen and bring it back to a suitable condition for tenants.