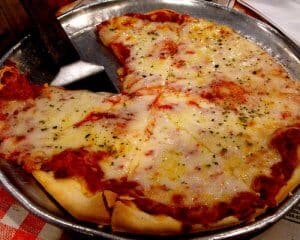 For years the quality of school meals have been criticised with the turkey twizzler being banned and now school dinners are back in the limelight. But this time it is because the government will be providing food for children who are in their first three years of primary school free of charge. This means that the parents who once had to fork out (excuse the pun) money each week for a meal prepared by the school or sending their kids in with a packed lunch box no longer need to.
The initiative comes not long after many families had their child benefits cut which may strike many as a strange alternative but it is predicted that this new scheme will save families around £400 a year on average. The scheme will cost £600 million and will come into effect next September according to Nick Clegg who is the leader of the Liberal Democratic Party.
This extra giveaway is not the only thing that the coalition party are undertaking. The Conservatives are also planning on spending over £500 million a year to give a tax break for married couples. These changes are in a bid to help households feel a little better off after years of soaring prices and stagnant wages. The economy is slowly recovering so with these changes from the government things may get a little easier for families.
At the moment there are around 400,000 children who are in primary school education at the moment who will qualify for a free school meal. This means they are in the first three years of their education. However, with the changes that Nick Clegg is suggesting there will be a further 1.5 million children whose parents do not need to pay for their lunch time meal. The change is regardless of the household income and will be given to all children at an English state school.
The announcement of the free school meals actually came after just a few short hours from the chief executive of the treasury, Danny Alexander said that there would be no public giveaways. Nick Clegg said, "Sometimes you need to do things for everybody regardless. We are applying the same approach by giving every child in those first three years of primary school a free hot healthy meal at lunchtime.
The Liberal Democrats had to agree to the tax break coming from the Conservative Party in order to be able to put this idea into motion. There will be more details about this in the upcoming Tory Party conference next month.
Nick Clegg has said that he would like to have extended free school meals to all primary school pupils but at the moment this isn't affordable. Despite this handout the government will still have approximately £120 billion deficit by the end of the year. They way in which this giveaway is going to be funded is thought to be announced in the Autumn Statement.
This must be such great news for those who have been campaigning hard for schools to have healthier meals such as Jamie Oliver. He owns many great restaurants and in his latest book has been promoting cheap and healthy meals for families during the recession. So this bonus will help ease the pressure on families and they can be confident in the knowledge that their child will also have a healthy meal during the day.
Jamie Oliver of course has a restaurant insurance policy for his restaurants to insure that if the worst was to happen that he can continue operating his business and focus on campaigning for these healthy meals in schools.
Leon Dimbleby is one of the co founders of the chain restaurants Leon and he has said, "Money that makes children from all backgrounds perform better, achieve better, sets them up better for life, is a good place to spend money. It completely changes the culture in the school; it creates a one-school culture where all teachers and children eat together rather than 'us and them'."