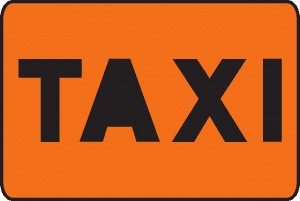 We have all seen the bumper stickers that say "Mum's Taxi Service" well it has been revealed that a mother will travel around 1,248 miles a year. This is a truly astonishing amount when you realise that this is a journey from London to Zurich and back again according to new research.
These huge amount of miles covered include the school run, after school activities, taking them to their friends houses and to nightclubs. With all these driving it is not surprising that parents spend £1,174.04 on average in petrol every year. They tend to fill up four times a month. Imagine if they had to pay taxi insurance on top of this too! Although, they are paying for a car insurance policy each year.
The study was based on 2,000 mothers which showed that they spent around two weeks of the year driving their children around let alone all the extra journeys that aren't related to their children. The equals roughly one hour a day and it isn't always their own children that they are giving lifts to.
Many call on grandparents to ensure that their children make to all their after school clubs and any weekend hobbies. According to the research 46 per cent of grandparents have a car seat already in their cars on the off chance they will be called to take their grandchild somewhere.
The report states, "School is probably the most common trip that mums have to make, followed by swimming classes and other sports clubs." On top of this it takes on average another seven minutes from saying that it is time to leave to actually pulling away in the car. That is an additional 28 minutes a week added on to mum's taxi service.
Over 50 per cent of the women that were surveyed said that they actually had the same driving routine every week. Two thirds of those asked said that they also take their friend's children to extracurricular activities which add more time onto the meter and more time that their own children spend in the car. On average these extra journeys account for an additional 576 miles a year. The research also revealed that two in five mums also travel with an extra booster seat just in case they are needed to help out.
Rob Law is a spokesman for BoostApak has said, "We aren't surprised to see how much time mum spend driving their children to various places.
"Children have so many after school clubs and other activities to take part in during the week, and if mum has more than one child to take to different clubs, the mileage will soon add up.
"Parties and visiting friends' houses are other reasons behind multiple trips. Mum might take her eldest to a friend's house while the youngest needs to go to swimming club – such a hectic schedule."
"It is because of these numerous trips that the fuel bill is so big, but we don't think mums would have it any other way unless absolutely necessary.
"Mums will do anything to make their children happy and you can tell this just from these results."
Even with the government's incentives to use public transport and cycle everywhere we can, from the research it is clear that parents especially still rely on cars as their number one mode of transport. It is expected that even more people will be using cars, although car sharing is becoming more and more popular. This may result in parents opting for bigger cars or even my eco-friendly cars to help save on the fuel usage and of course to reduce carbon emissions.
If you are a mum who covers these huge distances every year, let us know your funny stories on our Facebook or Twitter pages!