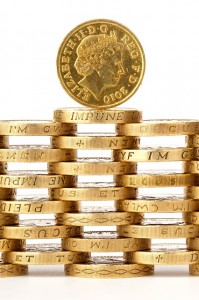 When it comes to setting up your business, usually you have a clear idea of what it will entail, what your goals are and what needs to be achieved. When it comes to choosing which insurance product is best this may not be as simple as you would think. There are many products on offer and some can often look very similar. With this in mind we have put together a quick summary of the different types of motor trade insurance there are available.
Third Party
If you are operating a motor trade business of some sort then the most basic kind of policy you can have is third party. This policy covers the business for damage to vehicles, injuries and death for a third party member who is affiliated with the business. This type of policy is a legal requirement if your business is operating in the following fields: repairs, running an MOT garage, buying and selling cars and driving customer's vehicles. With a third party policy there is the option for a little more cover by opting for third party fire and theft. This means that the policy includes everything that is listed above as well as if the vehicle is stolen or if the vehicle catches fire.
Comprehensive
At the other end of the spectrum there is a comprehensive insurance policy. The benefits of opting for this policy option are that the business is covered for any accidental damages that occur on top of the same benefits that come with a third party fire and theft policy. This will ensure that the only costs a business will have to pay out in the event of a claim are the excess.
Liability
If your business encourages customers onto your premises then you will need to make sure you have a liability insurance policy. A business this would apply to is if you are running a dealership or garage. This seems simple enough except there are many types of liability insurance products including, public, products, sales and employers. This will take further research when it comes to choosing which one is most suitable for your business.
Combined
There is another option when it comes to a motor trade policy and this is a combined policy. This policy actually goes further than protecting your vehicles and people but it will also cover your tools and contents, money, vehicles, premises and your liabilities.
Road Risk
If you will be driving your customer's vehicles in order to determine what is wrong with them then having a road risk insurance policy is essential. This way you are covered when you aren't on your property and if anything was to happen accidentally you are covered.
Part Time Policy
To make matters worse we are about to throw a part time policy at you. Now for many, operating a business within the motor trade industry is a full time job. However, there are now more than ever some small businesses that are only running at the weekends. If this is you then you only need a part time motor trade policy.
This type of policy will still cover you for everything you need but on a part time basis. Therefore if it is becoming more of a job than a hobby you are making money from at the weekend you will need a full time policy.
If this is your part time job you will need a part time policy because your personal insurance just isn't adequate enough. This is because it doesn't cover other vehicles that are on your property. If a vehicle is stolen or damaged and you haven't had the correct cover, this may mean you are emptying your pockets to repay the damage for years to come.
Overall if you are just setting up your motor trade business whether it is full time or a part time business there are many aspects that need to be covered which can be overwhelming. You do need to make sure you aren't over insuring yourself as this will mean you are paying above and beyond your needs. If you research properly the chance of you getting the right amount of cover and being able to tailor a policy to your needs is much greater. As well as this there are also a number of payment plans on offer which means you really can do whatever is best for your business right down to the last detail.