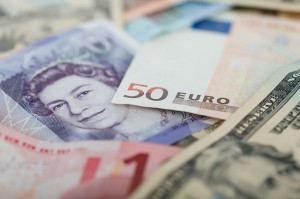 When it comes to operating a business it is always nice when you can save a little money on the essential things you have to purchase to ensure they meet legal requirements. One way motor trade businesses can save money on their insurance policies is to gain a no claims bonus.
If you and your employees are safe when it comes to driving and haven't had any claims made against you, you will be able to enjoy the benefits of a cheaper insurance rates. However, if you have had a claim against you, you won't be entitled to this discount and often the prices increase due to the fact that insurance brokers will consider you a higher risk.
Previous Policies
If you are just setting up your business and this is the first time you will be taking out a motor trade insurance policy you will benefit from a no claims bonus if you haven't had a claim against you while working for your previous employer. This is also the case if you haven't had any claims on your personal motor insurance policy. If you can prove that you are a safe driver then you will be offered good rates.
Protecting your Bonus
Just like a private policy, you can also protect your no claims bonus for your business too. Although this service does mean your policy may be slightly increased, year on year your premium will be lower than if you had a claim without protecting your bonus.
Changing Brokers
The only disadvantage to this is that if you change insurance broker, even if you have had a claim but had your bonus protected, they may not consider this and base a price including the claim. Before you change brokers it is a good idea to ask this question to ensure they won't charge you more. If so you may be better off just to stay with your current broker.
Just as a private policy, the more claims against you and the higher the value of these claims the higher your premiums will be. On this basis it is essential that you carefully consider the drivers you add to your multi-driver policy. In order to get the cheapest rates, you need drivers with clean insurance records.
Other Notes
Other things to consider are that someinsurers will only let you have a no claim bonus of up to five years. From then on the policy is unlikely to become cheaper although this does vary between brokers so be sure to ask the question so you know how long you can expect a discount for.
The discounts you can expect from a no claims bonus are similar to this:
• Year 1 – 20% discount
• Year 2 – 25% discount
• Year 3 – 30% discount
• Year 4 – 40% discount
• Year 5 – 50% discount
You may also add a partner or spouse to your motor trade policy if needs be and some brokers will also let you exclude them to drive the vehicle for motor trade use. By doing this there is a chance that it will lower the premium. Although if the person you are adding to the policy has a no claims bonus themselves, most brokers will not see this is as invalid from two years of the expiry date of their previous policy.
There are other ways of reducing your motor trade policy, not just by protecting and maintaining a no claim bonus. You can also increase the excess that you are willing to pay. This means that the insurer pays out less and you pay out more in the event of a claim. There is a compulsory excess fee of £250 no matter the motor trade policy, but you can increase this to as much as you wish. This will decrease the price of your premium but do be aware that if you do make a claim, this is the amount you will have to pay out.
Overall, business is about making money and therefore lowering overheads is essential. One of the best ways of doing this is by ensuring that you don't have any claims on your insurance policy which will save you money in the long term. As you can see if you don't have a claim within five years your policy should have at least halved. This is great news especially when we are seeing more and more stories about the increasing price of fuel.