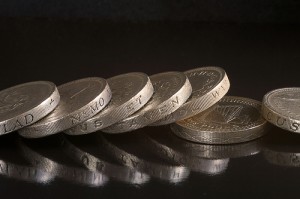 As a landlord, you will be keen to make sure that your property stays in the best condition possible, for as long as possible and that you are paid on time, which will ultimately protect your business. Here are a few simple ways to help make that happen…
Be a professional landlord
Making sure you engage with your tenants in a professional but friendly way is a simple way to gain respect. Approaching your tenants in a way which is too much like a friend may make them see you as just that, reducing the respect with which they treat your property and their perceived importance of prompt payments, so keep it professional. Keep records of payments and any damages and you can make sure that if or when your tenants do move out, you know exactly what is owed and have any damage accounted for.
Create a durable environment
Whilst as a landlord, you will be keen to keep unnecessary costs down, spending a little more in some areas can be cost effective in the long run. For example, an extra durable carpet in high-use areas such as the stairs or hallway will mean that they will wear less and you will subsequently have to replace less often. Darker carpets will also mean they are less likely to harbour unsightly stains, and paint is available which is washable, meaning that small marks need not be permanent. This can be great in rooms such as offices, where chairs may scuff against the walls leaving marks.
Make sure you're covered
Having the right landlord insurance to begin with is a great weight off your mind: think about what you need from your insurance and make sure you are getting those. But also, cover yourself by adhering to the guidelines which state that you should give 24 hours notice if you intend to enter the property, and to do so at a reasonable hour of day, and by always engaging with your tenants in a professional manner.
Of course, the tenant must also take good care of the property and pay their rent on time: after 14 days of unpaid rent, you are within your rights to repossess the property. You can also get rent and legal protection which will cover for the costs of evicting a tenant, if this is something that you are worried about.