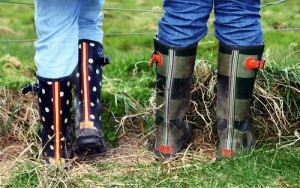 A motorhome is a great way to enjoy a family holiday. Children love being outside and going away in your motorhome can be a wonderful way to involve everyone. Here are a few tips for taking the kids away…
Extend your holiday
The novelty about a motorhome is that you can legitimately say that your holiday begins the second you drive off. Children can often get restless on boring car journeys, but being able to sit in the back of a motorhome can often excite them and you can find yourself with much better behaved children! Moreover, it gets rid of the need for the airport experience, which children can find tedious. And even better, when your child looks at you with that dreaded look that says 'I need the toilet, now', you don't need to go searching very far to find one!
Involve the children
A motorhome can be a great way to teach children about responsibility, involving them in the process of packing the motorhome, keeping it clean and generally maintaining everything to do with your vehicle. Teach them the importance of keeping things safe and encourage them to keep things locked away and out of sight to deter theft. Whilst the motorhome insurance covers for theft, you want to involve them in the process of safeguarding and teaching good habits early in life can pave the way for later!
Encourage your children to pick their favourite toys and books and help them to understand that space will be limited – that way, if they get upset because they left something at home that they wish they'd brought, the onus doesn't fall on you!
Plan ahead
Campsites vary greatly with the services they provide, so make sure the one you are heading to offers a good variety of family activities and is generally family friendly. Look up reviews of sites and see what people have said about taking children for a better idea. But, of course, you don't have to just rely on the facilities at the campsite. Have a few tricks up your sleeve for when the kids inevitably get bored and you can help to avoid tantrums: encourage the children to create crafts with found objects from nature; keep a supply of marshmallows for toasting over a campfire or BBQ; or take outdoor games to play. The possibilities are endless – all that is left is to get out there!