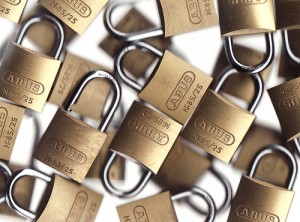 Motorhomes are large investments, and with having a portable home-from-home comes possible opportunities for thieves. But fret not, here are a few tips to help you keep your motorhome secure.
Lock it up
Theft doesn't only happen at night, and even if you aren't straying far from your motorhome, it is worth keeping it locked. Be aware as well that thieves can target at places such as motorway service stops, so don't become complacent. Your motorhome will of course come with locks fitted, but having extra ones put on can be a good way to deter thieves and make your investment more secure. A steering lock is also a simple way to deter thieves from stealing a motorhome completely, by making it much harder for them to drive off.
Security at home
Whilst it might be nice to think so, you won't be on holiday twelve months a year, so security at home is also important. A gate can be a good deterrent to thieves, and something as simple as a motion-activated security light can be enough to put some people off. Moreover, if you have a large drive, blocking the motorhome in with other vehicles or positioning it in such a way that it is against a hedge can be clever ways to make it harder for thieves to manoeuvre the vehicle.
If you don't have enough storage room at home, then motorhome storage sites will be an option. Check you are putting your vehicle in one which is properly maintained and have ample security in place, such as CCTV and constant monitoring. Ensure that if you move your motorhome you have checked with your insurance company that this doesn't affect your quote, as locations can be a factor with insurance.
Have a contingency plan
If all else fails, and the worst does happen, make sure you have a back-up plan in the form of motorhome insurance. Also, take photos of the motorhome so that in the unlikely case it does get stolen, you can help the police with images of the vehicle. Moreover, tracking devices can be fitted to the motorhome which will track the vehicle in case of theft, and ensure that the police have maximum information on your motorhome's whereabouts. And best of all, ideas such as tracking are possible ways to bring down your motorhome insurance premiums!