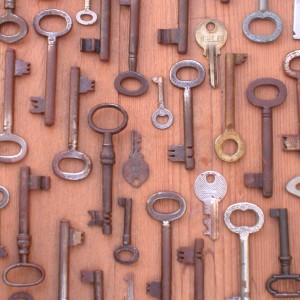 Sometimes it can come as a shock when one of your long term tenants decides to move out, especially as it means you will have to start the process of finding a tenant again. Or, you could find that one of your properties has been on the market for a long period of time already and you can't figure out why. The best thing to do in these situations is to add something to your properties that will really improve their values and get tenants interested! So here we give you some tips:
Take a Step Back
The first thing you need to do is probably the hardest: take a step back and ask yourself what you are doing wrong when it comes to marketing your properties. Even though this will be hard – especially as no-one likes criticism – it can really benefit you in the long run if you are honest and pragmatic when it comes to your business. Have you become a bit lax over the years about maintaining your houses? Is the décor outdated? And have you really done enough when it comes to marketing your property? Answer these questions and you will find that making improvements will come easily!
Think about your Market
The next thing you need to think about is your target market, especially if you are planning on investing more money into your property. For example, if your property would be perfect for a family with children then why not make sure the garden is well kept so that they can envision their children playing there? If you are marketing your properties to a young professional why not decide to add a desk and a chair into one of their rooms so they can see the property as somewhere they can get their work done? It's all about deciphering your target market's needs and spending accordingly!
Update your Marketing Techniques
If you haven't marketed a property in a number of years then you will probably find that you are behind the times! It is no longer enough just to advertise in local papers; you need to also create an online profile as most people these days go online when looking for a property to rent. If you really want to be tech-savvy why not join some social media sites and advertise your property there too? On the other hand if you find this all too confusing then it may be time to hire a letting agent who can do this all for you, as well as organise your landlord insurance, tenancy agreements, deposit protection and more!
Marketing your properties requires some effort, but the best thing to do is think about what your tenants would realistically want and then go from there!