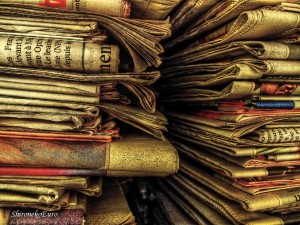 Some landlords believe that there is little that links the private and social housing sectors; however with the current housing crisis it's becoming more and more important for private landlords to understand what is happening in the social housing sector and vice versa. Often, it's too easy to skip over an important story in the news because you think that it does not apply to you, so here we have chosen the most important information all landlords should know about the social housing sector:
The Welfare Reforms
The much debated welfare reforms were launched earlier this month which dictate a number of changes when it comes to how much benefits each person is entitled to and when they receive it. Before this April, most of the time housing benefits were directly paid to the recipient's landlord, however under the new Universal Credit scheme tenants will receive all their benefits in a lump sum once a month, and will then have to budget and allocate money for their housing and other necessities accordingly. This has greatly worried many landlords with tenants that receive housing benefits as well as social landlords, as it could lead to a massive increase in rent arrears, which will have a massive effect on both sectors.
The Housing Crisis
As we all know, the recession has put a large portion of the British public under financial strain, meaning that more are now relying on social housing to provide a safe and suitable place to live. However, there is currently a lack of affordable housing throughout the UK, meaning that some of the most vulnerable families are being targeted by rogue landlords. This is one of the main reasons why the government is pushing for mandatory accreditation for all private landlords, as currently they are not as closely watched as those who work in the social housing sector. The housing crisis is therefore changing the faces of both the social and private housing sectors, which is why it is important to keep a close eye on any new stories.
The Government
As we have already shown, the government is becoming more involved in both the social and the private housing sector due to the current economic climate, however this is not just to regulate them. Recently it has been revealed that the government is planning on helping the private sector by letting small to medium sized businesses lend money for private rented housing projects under the Funding for Lending scheme. This will hopefully lead to banks becoming more inclined to lend to buy-to-let landlords and landlord insurance companies reducing their premiums due to less risk in the market.
The line between the social and private housing sectors are becoming noticeably blurred during these tough times, as both need to work together in order to help those looking for affordable and safe housing.