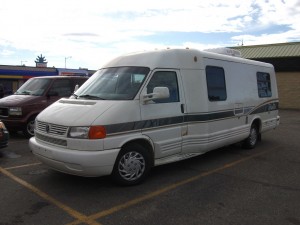 Motorhome owners love the fact that they can just jump in their vehicle and go on a journey whenever they like, with the possibilities for freedom and adventure one of the main reasons many people invest in a motorhome in the first place! However, there is one thing that nearly every motorhome owners despises and that's parking, so here we give you some helpful advice on parking and your motorhome.
Facilities
It's all well and good going on an adventure but if you can't park your motorhome when you get to your destination you will soon become extremely stressed, which is the exact opposite reason you went away in the first place! Whilst it may take some of the mystery and excitement out of your motorhome journey, it's sometimes a good idea to check before you go whether there are adequate parking facilities for motorhomes. You will also need to know if there are time and height restrictions in certain car parks so that you don't overstay your welcome and end up with a fixed penalty fine!
Manoeuvring
Manoeuvring a car into a parking space can be difficult enough at times, so think about how much harder it can be for something almost triple the size! If you are not confident that your motorhome parking skills are up to scratch then you should definitely research parking facilities for motorhomes in the area you are travelling to before you leave, or even book a pitch at a caravan park. However if you are feeling brave then all you have to do is remember to take it slow and try and decipher how much space you have before you attempt to get into a tight spot. If you have a passenger with you they could always give you a hand by guiding you from outside the vehicle!
Technology
To make motorhome parking easier many companies have created cameras and sensors that you can attach to the back of your motorhome. Cameras will enable you too accurately see how much space you have behind you, and hopefully prevent you from bumping into any pillars or posts that are in your blind spots! Sensors can also alert you as to when you are too close to something, but if you are going to fast they could alert you too late and you may have to end up claiming on your motorhome insurance.
Planning ahead is one of the best ways to avoid parking nightmares on motorhome holidays, however if you really want to perfect your skills then you can always visit a car park at night and practice! Remember, take it slowly and you should be fine!