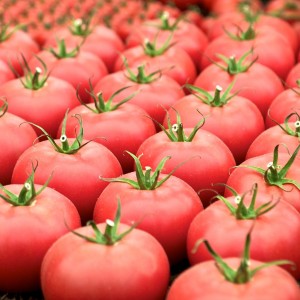 If you own a restaurant you know how important it is to keep your menu fresh and exciting so that you can retain your normal clientele and also entice new customers. Restaurants that put time and effort into their menus usually reap the rewards, and one of the best ways of coming up with new ideas is visiting a food show. Here we look at what you can expect to find at one and how to get the most out of them!
Food and Recipes
Obviously the most important part of a food event is experiencing new types of food, and also new variations of recipes that you would have never thought of on your own! At most food shows there will be companies trying to sell their foods by hosting demonstrations on how to cook recipes using their product, and most of the time there are free samples for you to try. Even if you don't want to use the specific ingredient they are trying to sell, you can still think about ways to adapt their recipes with ideas of your own. The inspiration these stalls can provide is truly amazing!
Networking
One great thing about food shows is that there are so many like-minded people all in one place, so you will be able to talk to caterers, wholesalers, cooks and even other restaurant owners. By putting yourself out there and engaging with as many people as possible you can get advice on things such as kitchen appliances, cheap restaurant insurance providers and tips on finding and hiring your staff. Most food shows also have a celebrity chef there, and if you're lucky you could bump into one of your idols!
Upcoming Events
The great thing about food shows is that there is not a specific 'season' which they are all in, in fact you can find a food show happening near you practically every week of the year! This is also handy if you want to change your menu by the season, as shows in the summer will generally have different exhibitions than those in the winter. The BBC Summer Good Food Show is coming up in June in Birmingham, which will sure to be a great day out or you could visit the Love Food Festival 2013 which is one of the most popular shows in the UK.
Going to food shows is not just about getting some great ideas for your restaurant, it's also great fun! So why not get online and start looking for one in your area?