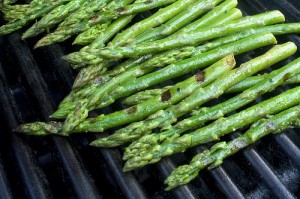 The benefits of having a motorhome or campervan are that you have the choice of making homemade food away from home, as well as spoiling yourself at a nearby restaurant. This means that if there are quite a few of you on holiday, you can save a bit of money by cooking your own food and spending quality time together around the campsite rather than eating out each day and night.
Hearty Breakfast
They say that the most important meal of the day is breakfast and if you don't fancy having bacon, sausages or a full fry up each day then another option could be scrambled eggs or an omelette for breakfast! You could also make yourself fruit compote which is the very healthy option. We prefer treating ourselves to pancakes though.
Lunchtime Meal
One of our favourite lunchtime meals on our motorhome trips includes enjoying a platter of meat, salad, coleslaw and crisps – perfect for eating out in the sunshine! When we are feeling more adventurous, another idea is paella – sounds difficult but it's not. Just add all your ingredients in a big pan and let it simmer for an hour or so whilst stirring occasionally. You'll need paella rice, chorizo, chicken and peppers – or of course you can have seafood instead (or both!). Done!
Dinner Time
Italian food is one of the best types of food to make on a motorhome trip. Spaghetti Bolognese, Carbonara or Lasagne are a few of our favourites. But it doesn't always have to be pasta. Tray baked chicken is also a good choice – add some veg, potatoes and stuffing in the tray and you've got yourself a traditional roast dinner!
Banging BBQs
Barbeques are what we most look forward to on motorhome trips – burgers and sausages are most people's choices, but getting some tender juicy steak works really nicely on a BBQ. Fish lovers can also appreciate some delicious white fish marinated with lime and olive oil which tastes fab! Garlic prawns are also tasty – but remember to get skewers for these as they can be quite fiddly! Throw on some asparagus and aubergines and you have a good balanced meal!
Keep it safe, remember not to overdo the cooking indoors which risks your motorhome or campervan insurance. You can make some great dishes whilst away on your motorhome holiday – just keep it simple!
Let us know what your favourite meal away from home is!