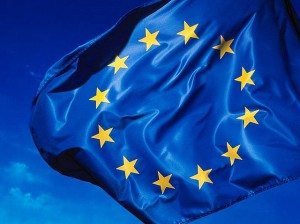 Europe is one of the most popular destinations for motorhome owners due to the fact that once you cross the channel you can then drive to any country you like! Furthermore, due to the fact that Europe is so large and made up of so many different countries there are multiple experiences to be had and endless opportunities for a fun day out. But what do you need to know about Europe before you go?
Busy Seasons
Every country in Europe has their own busy period so you need to do some research first before you go! For example, getting to the South East of France during the ski season could be extremely difficult, and if you haven't booked a caravan site ahead you may find it hard to find somewhere to park your motorhome legally in the evenings. Don't forget that traffic will probably be a nightmare around this time too, so make sure you have plenty of fuel and your motorhome insurance documents in case you break down!
Currency
Being from England we are all well aware that every country which is part of the European Union doesn't use the Euro as currency, which means that you need to check the currency of each country you are planning on visiting before you go. For example, if you are planning on going to Denmark you will need to exchange your money for Krone, however keep in mind you will probably want to take some Euros with you as well for when you are travelling through different countries along the way! It may also be a good idea to invest in a debit card that doesn't charge if you take money out abroad, that way no matter where you end up you know you are covered!
Laws and Culture
Even though Europe is just across the channel from us the laws and culture in many countries may surprise you. There are some that are obvious, like driving on the right hand side of the road and reading speed signs in kilometres instead of miles per hour, but others may be more elusive. Some countries require more paperwork than others to visit, so you need to make sure all of this is done before you get to the border! You should also make sure that everywhere you plan to visit is covered on your motorhome insurance, as even if you have European cover you may find there are some which are excluded!
One of the great things about Europe is that as it is so close you will probably find areas you love that you will visit again and again. Just make sure that you plan ahead and learn everything you need to know about the country before you go!