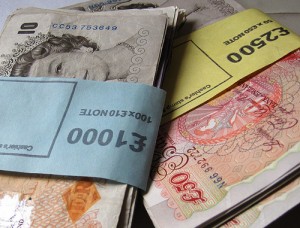 Today the Chancellor of the Exchequer George Osborne announced his annual budget, and as per usual there are changes concerning taxes and government spending. As a restaurant owner you may not think that most of this will affect you, but there are actually many changes that will have an impact on the overall income of your business. Here we look at some of the changes in the Budget that will affect restaurant owners:
The Price of Beer
When most people go out for dinner they like to enjoy a drink with their meal, however the recent increase in alcohol costs put in place by the government has led to many pubs and restaurants struggling to attract customers. In order to combat this George Osborne has announced that the price of beer will be cut by a penny per pint, however this cost will be covered by an increase in the cost of wine and spirits. This is important for restaurant owners to consider when ordering stock, as it means that they will have to consider the change in prices when it comes to deciding what to order and how much it will cost.
Income Tax
One of the most important pieces of information that the Budget revealed today is that the UK deficit has not decreased by the amount George Osborne originally projected, meaning that the government will have to make more cuts and for a longer amount of time. However, it seems that income tax will not be affected; in fact in 2014 the tax free allowance will actually increase to £10,000, so that on average each person will have £700 more each year. You will need to keep an eye on these changes when it comes to paying your staff or filling out your tax forms each year, although help will be at hand through the HMRC website.
Cost of Living
It is well known that during times of financial difficulty most people have to give up certain luxuries like visiting restaurants which is bad for the industry. However, as one of the main aims of this years' Budget is to reduce the cost of living for a large proportion of the UK those that work in the restaurant and leisure industries may start seeing an increase in customers. This is good news for restaurant owners who may start to see even more income each year that will also help towards the cost of running their restaurant, restaurant insurance payments and expanding as a company.