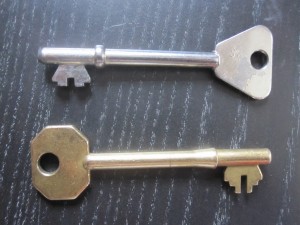 Many landlords do not allow their tenants to sub-let their properties due to the fact that it means you could end up losing money. Furthermore, if your tenant does sub-let your property without you knowing you could find that your landlord insurance will not cover the extra tenant, or even worse become void. Here we give you everything you need to know about sub-letting:
Make the Rules Clear
All your tenancy agreements should clearly state that your tenants are not allowed to sub-let your properties without your explicit permission. You should also advise your tenants that if you find out they are sub-letting your property illegally then you will expect them to pay all the profits they made directly to you. Furthermore, if the person who sub-lets the property causes any damages then they and the other tenants will have to cover the costs themselves or both face eviction. This may sound strict but if your tenants know you are serious about sub-letting then they won't try and chance it.
The Few Exceptions
There may the odd occasion where allowing your tenant to sub-let your property could be beneficial for you both, for example if they are planning on moving out a few months before your tenancy agreement ends. Leaving your property it unoccupied for a substantial amount of time could leave your house open to all kind of risks, so knowing someone is there could give you some peace of mind. If you do decide to let your tenants sub-let for a short amount of time make sure that you create a contract stating the exact amount of time the sub-let will be for, and who will be moving in.
Social Landlords
Social landlords in particular are at risk of having their properties sub-letted by those that commit housing fraud. There are a few scammers out there who fake information in order to gain social housing and then let it out for profit, and unfortunately you will only find this out when it's too late. If you do suspect any of your tenants committing housing fraud then you can talk to your local council who should help you with the case, and hopefully you will be able to evict the tenants quickly and let the property to those that truly need it.
Landlords usually have a gut feeling when it comes to their tenants and whether they are trying to hide something from you. Keep an eye out for any suspicious behaviour and remember, you always have the right to ask for an inspection if you feel it is necessary.