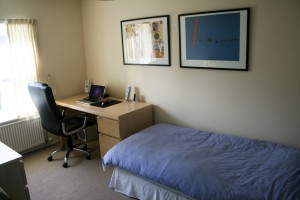 Furnishing all the houses in your property portfolio can sometimes feel like a daunting (and expensive!) task, however if you do things properly you will be able to not only make your houses look good but also save on money. The big question is where you should spend and where you should save, as sometimes investing your money can benefit you in the long term. Here we look at the best ways to go about furnishing your properties:
Think about your Tenants
When considering what types of furnishing you want to provide in your properties the first thing you need to consider is what type of tenants you have. For example, if you let your properties to students you will need to make sure each room has a desk and chair, but at the same time you probably won't want to spend too much on things like sofas which will probably never be cleaned! Likewise, if you rent your properties to families they will need a good amount of storage facilities, so chests of draws and a large kitchen table may be a wise investment.
Knowing where to Save and where to Spend
There are some things you will have to provide in every property no matter who you let it out to such as white goods. There may be a temptation here to go for the cheapest option available, but since items such as fridges and washing machines get used on a daily basis it's important you buy ones that are of good quality. At the same time there are some things that are always worth buying cheaply, such as small appliances like kettles, as well as other kitchen necessities like plates and cutlery. The best thing to do here is shop around and see what deals you can find!
Damages
Before you let out a furnished property you need to make sure you cover all the furnishings on your landlord insurance, yet make sure you advise your tenants that this may not cover any of their belongings. You should also list everything in an inventory before your tenants move in, and note the condition of each piece of furnishing. This way if something does break you can get a better idea of whether it was because of the age of the item or neglect from your tenants!