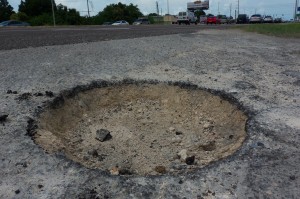 Motorhome drivers generally think that if they are travelling in the UK then they do not need to worry about encountering dangerous roads. However, there are many ways in which motorhome drivers could find themselves in hazardous situations whilst driving around the UK, and if you aren't careful you could end up damaging your motorhome and having to claim on your motorhome insurance. So here is some advice for when driving your motorhome in the UK:
Check the maps before you Leave
Many motorhome drivers rely on sat-nav devices in order to guide them to their destinations; however these aren't always appropriate for motorhome drivers. Sat-navs are generally programmed to take the driver on the shortest or quickest route, but this could cause problems when driving a motorhome as some roads may be too small for your vehicle to fit.
Before you leave you should buy a road map which will show you the different types of roads on your route, and whether some of them may have restrictions on them. Make sure you take this with you as well; don't forget that sometimes using a map can be much more fun than just relying on your sat-nav!
Think about Timings
Motorhome drivers are often not very popular during rush hours, especially as they are not designed to nip quickly across roundabouts or change lanes on the motorway! Make sure you think about when you are planning to travel before you head off, avoiding the rush hour will not only save you from becoming frustrated but also spending hours sitting in traffic.
Protect your Wheels
The bad weather over the past few months has caused the UK roads to become inundated with pot-holes, which if driven over too quickly could burst your tyres and cause an accident. The Caravan Times recently wrote a post advising caravan and motorhome drivers to invest in Tyron Safety Bands for their wheels, which will not only prevent them from bursting, but could also lower the amount of your motorhome insurance if your provider knows your vehicle has them fitted!
The UK may not be known for its treacherous roads, and compared to many other countries you will they are relatively safe. However, it is always better to be safe than sorry!