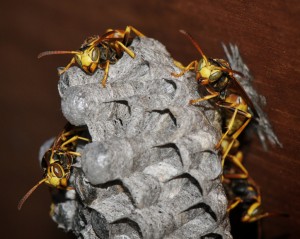 Unfortunately most houses will eventually find themselves with unwanted guests such as rats, mice, and insects, and if your tenants find an infestation they will not hesitate to call you! There are a myriad of pests that can make themselves at home in your properties, some serious, some not so much. So what is the best plan of action when it comes to pests? Here is our advice…
Rats and Mice
This is probably the most serious type of pest that can come into your property, especially as rats and mice carry diseases. If your tenants do complain of a mouse or rat infestation then firstly try speaking to the local council; in some areas, especially built up ones, they offer pest control services for free as they can be quite common. Otherwise, you will have to call an exterminator and pay for the costs with your landlord insurance.
If your tenants do report rat or mice infestations make sure that you not only call someone to deal with the problem, but also go and visit the property yourself. Most of the time rats and mice appear when there is rubbish or uncovered food left out, so it could actually be the tenants that have caused the pests to appear. You should make sure you have a clause in your Shorthold Tenancy Agreement that states that if the tenants have caused the infestation due to negligence of the property then they will have to pay to get rid of the pests themselves.
Outside Influences
Now the weather is getting warmer we will soon start to see the return of bugs and insects in many houses and gardens. This is generally not a problem, however sometimes insects such as ants can over-run an entire garden, and if there are enough of them they could eventually get into the house. Dealing with ants is pretty easy as you can pick up insecticides in most hardware stores; however make sure your tenants know how to handle it properly as it is generally harmful.
Other insects can be a lot more difficult to deal with, such as wasps that can easily build their nests in roofs and under floorboards – especially in old houses. When it comes to wasps you should try to identify where the nest is as carefully as possible but never attempt to dispose of it yourself. You will have to call a professional to come and deal with the nest, and if the infestation is really bad you may even have to rehouse your tenants until it is gone.
Dealing with pests can sometimes be difficult, so it is always a good idea to call a professional and then claim the money back on your landlord insurance. Remember, safety is always the most important thing, so don't attempt to get rid of certain pests on your own.