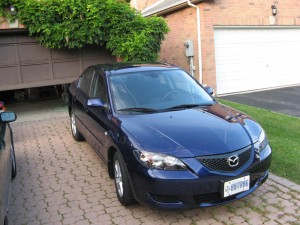 When it comes to renting out your property you will generally find that all your potential tenants will have a list of criteria. This list usually involves things such as whether the property has a garden, if there are local shops and facilities nearby, and whether the property comes with its own parking facilities. Many people will straight-out refuse to even look at a property if it doesn't have adequate parking, so what can you do to make the situation easier?
Street Parking
In some towns and cities it can be difficult to ensure that your tenants will have their own private parking area, which means that they will probably have to park on the street. If you are planning on investing in a property that only offers street parking make sure you do some research before you buy – some streets get filled up extremely quickly and others may need permits for your tenants to park there.
Driveways and Private Garages
If your property comes with a driveway or a private garage then this can be a great selling point. Even better is if you keep the driveway or garage in a good condition, as it means that there will be more demand for your property. If your driveway or garage is looking a bit run down, it is wise to invest in a renovation as they are generally not too expensive and the amount of worth they add to the property can outweigh the initial spend. Just make sure you invest in landlord insurance to protect your property whilst the work is being carried out.
Public Transport
Families with young children usually use cars as their main form of transportation, however if you are renting to young professionals or students then you may find they don't even own a vehicle. If this is the case then they would be more interested as to whether there is public transport near the property and how reliable it is, so make sure you do a bit of research into what is available and give your tenants the information they need.
Parking can often be a deal-breaker when it comes to potential tenants, so if you do have facilities available make sure you make the most out of them! Otherwise make sure you are up to date on all the other options available.